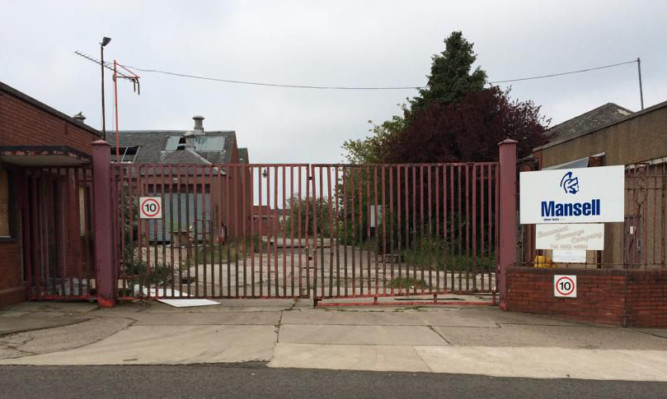 Plans to build a housing complex on a former industrial estate in Dundee have been given the go-ahead.
The city council gave the green light for 131 homes to be built on the now derelict Keiller factory site at Mains Loan, which has been targeted by vandals and used as an illegal Traveller site over the years.
The houses include three-bedroom semi-detached villas and four-bedroom detached homes with garden areas and parking spaces.
Maryfield councillor Georgia Cruickshank welcomed the development and said: "I think it would be a good thing for the area in terms of regeneration.
"I certainly haven't been aware of any adverse reactions to the plans from existing residents.
"It's better to have houses rather than a derelict site with illegal campsites and vandalism going on.
"The road infrastructure is something that needs to be considered, so as long as the complex is able to cope with more people moving into the area I see no problem with it."
Repair work on the former sweet factory site had been halted by the arrival of caravans and in July the premises were set on fire.
A planning statement submitted to the local authority by Stirling-based Bett Homes said: "The former industrial estate has been used for employment purposes, including business, light industry and storage and distribution.
"The majority of the buildings have now been demolished and the former industrial estate is no longer in active employment use.
"The remaining industrial buildings are in a poor state of repair and the larger part of the site remains derelict.
"The site's redevelopment with new high-quality housing will enhance this primarily residential area with a form of development sympathetic to the existing character and amenity of the area, together with improving local links through new footpaths.
"The proposals will enhance the quality and choice of housing in this area of the city, and improve tenure mix in areas where there is limited choice and contribute to wider community regeneration."