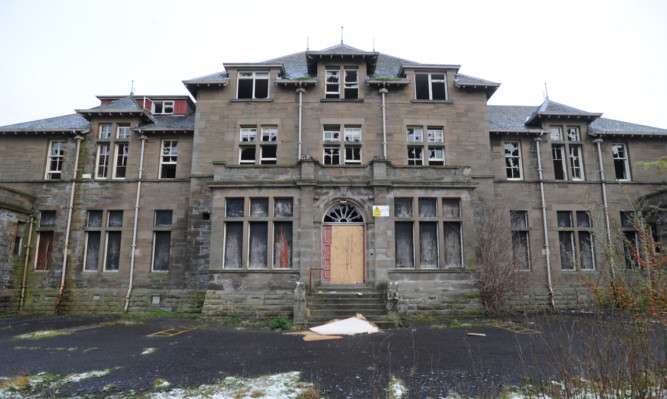 The agents behind controversial housing plans for Strathmartine Hospital have said the project could be delayed until 2017 even if the Scottish Government approve.
Last week The Courier revealed Holyrood "called in" plans for 222 new homes at the former hospital, owned by Heathfield, following concerns it was against local planning strategy.
Robert Evans, for representatives Muir Smith Evans, hopes the application will be granted but admitted the delay means it could be two years before construction starts.
He said: "It will still delay us, but the six to nine months it will take for them to decide is a lot quicker than any court action.
"Hopefully the Scottish ministers make their decision by the end of the year and then it will take about another year for us to go through detailed plans, so we could be looking at construction in early 2017 or late 2016."
Karen McAulay, a campaigner for preserving the history of the hospital, is concerned that more delays will mean there is more chance of someone hurting themselves in the crumbling B-listed building.
She said: "Unfortunately there are still people visiting the site and the longer the planning issues continue, the more likely it is that someone will get hurt."