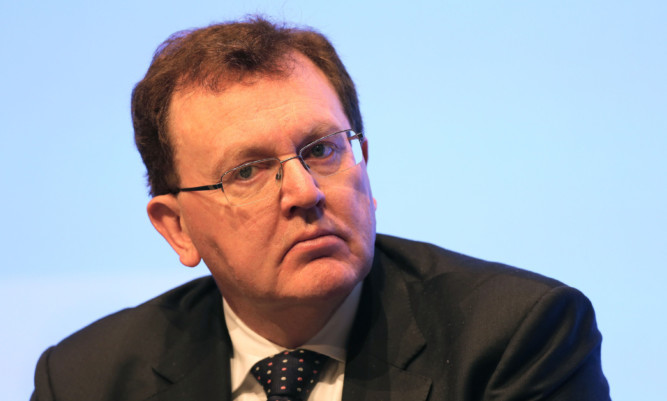 Support must be given to trainee pilots looking to learn their skills in Dundee, the Scottish Secretary has said.
David Mundell accused the Scottish Government of leaving people who want to take to the skies in the dark over guarantees on funding.
The only Conservative MP north of the border met with Tayside Aviation in Dundee last month as it emerged financial help for Scottish students choosing to study locally was being stopped.
Support will continue to be provided to Scottish students who move to England where they receive a loan to cover fees and living costs.
The company's managing director, Jim Watt, said he had been forced to turn away potential students because of a lack of certainty over cash backing.
Education Secretary Angela Constance has agreed to provide tuition fee support "on an exceptional basis" for students already enrolled or about to enrol in 2015 but no guarantees have been provided beyond that.
Mr Mundell said: "Scotland and the rest of the UK needs professionally trained pilots and in Dundee we have a great facility that has been providing a steady stream of home grown pilots.
"While the Scottish Government's short-term measures for this year provide some reassurance, there is still considerable uncertainty in the longer term."
Mr Watt added: "We have already had a number of inquiries from students interested in becoming pilots who have not taken it any further because of the financial uncertainty around tuition fee loans.
"The current system allows students to be financially supported with tuition fee loans to become a commercial pilot anywhere in the UK just not in Scotland. This is fundamentally wrong"
A Scottish Government spokeswoman said officials had held "productive" talks with Tayside Aviation and the Aviation Skills Partnership to discuss future course options.
She added: "The Scottish Government has made clear that providing eligible students with a student loan of up to £27,000 to take this degree in Dundee directly contradicts that policy.
"As with any other course validated by an institution based in England, Scottish domiciled students can choose to study in England and receive support through the student loan system to help with tuition fees."