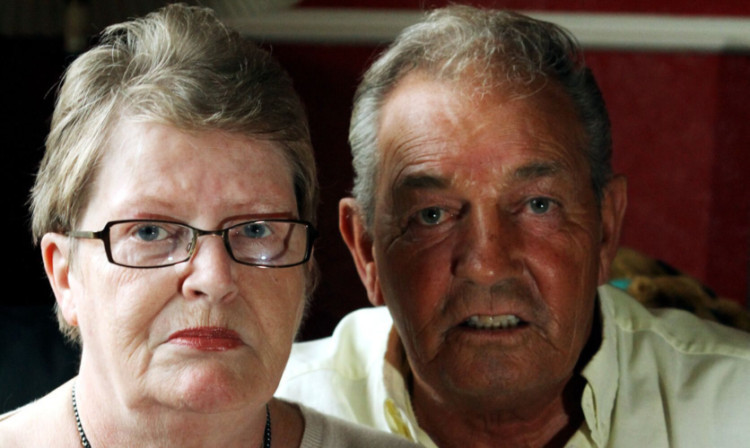 Traffic police in Dundee have been described as "ignorant" after allegedly booking a 67-year-old Newport driver who momentarily undid his seatbelt at traffic lights to assist his wife, whose operation scar was bleeding.
John Dailly was driving with his wife Carol, 64, towards City Quay when police pulled them over last Thursday.
Mrs Dailly said they had come from the bingo and were heading for something to eat when she noticed her operation wound was weeping.
"I was sitting in the passenger seat, I can't wear a seatbelt because of my wound, but I noticed something wasn't right with it," she said.
"I said to my husband that we should maybe go to the hospital, and he stopped at the lights and undid his belt so he could help me to see what was wrong.
"He saw the police behind in his mirror and put his belt back on before we set off again, but they pulled us over.
"We explained the situation to them but they were really just ignorant they were really not nice and just wouldn't listen.
"One of them even told John they could have booked me for not wearing a seatbelt too, which I thought was ridiculous."
"We went up to Bell Street to complain about it, and although the staff there were very nice they said there was nothing they could do about it.
"I'm just really upset about the whole thing. I know a lot of nice police officers, but these two were just ignorant and not interested in what we had to say."
A police spokesman said: "While we cannot comment on individual circumstances, if the individual has any concerns about the matter or the way in which it was dealt with they should contact Police Scotland on 101."