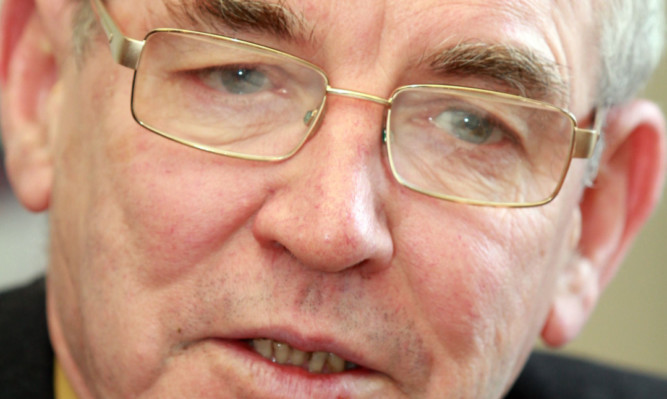 The leader of Dundee City Council is at the centre of an investigation after he publicly revealed that a local authority staff member had been signed off sick.
Councillor Ken Guild is subject of a probe by the public standards commissioner after he revealed personal information about Norma Seith, principal teacher of Menzieshill High's Young Mums' Unit, during a council budget-setting meeting in February.
During the meeting, Mr Guild revealed that Mrs Seith had been signed off sick for a month.
At the time, it was claimed by Labour leader Kevin Keenan that Mr Guild had revealed the personal information for political gain.
His comments are now subject of a complaint to the commissioner, which is being investigated.
Mrs Seith declined to comment on the probe.
Mr Guild has denied his comments were politically motivated and insists he did nothing wrong.
He said: "I have made it very clear that I was making an accurate statement based on the information I received during my visit.
"It was not intended as a personal attack on any individual, but to clarify the situation and counter inaccurate information given by opposition councillors.
"I stand by that and have every confidence that I have done nothing wrong."