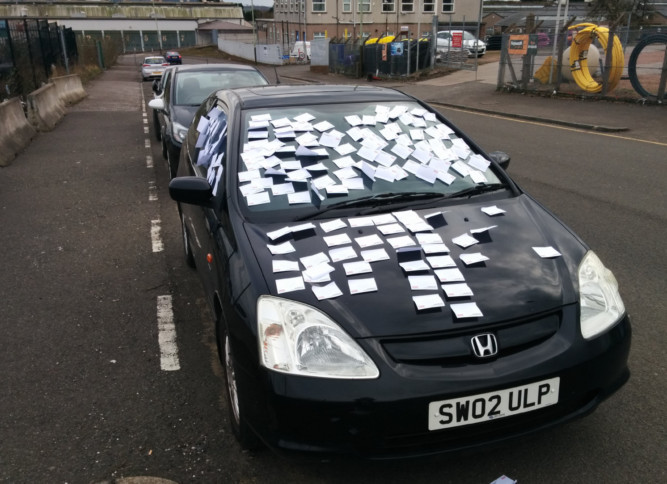 Passers-by were bemused by this bizarre sight on Mid Craigie Road in Dundee.
The black Honda parked in the street was left covered with sticky notes.
The notes were left blank with no clue to the motivation of the perpetrator. Do you know what it was all about? Call our newsdesk on 01382 575130.