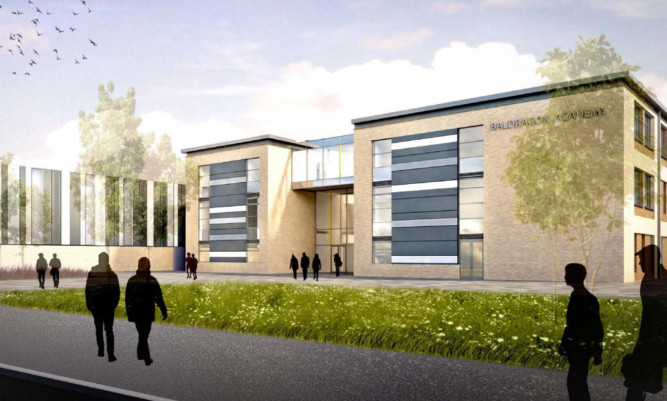 A flagship new £27 million Dundee school will be delayed because of a Scottish Government EU funding foul-up, the Finance Secretary has admitted.
Baldragon Academy is one of a dozen schools and hospitals which will run indefinitely behind schedule while John Swinney sorts out whether they should be classified public or private by Europe.
Labour said plans had "gone badly wrong" after it emerged the capital projects, being carried out by the much vaunted Hub scheme and run by Scottish Futures Trust, had stalled and would not reach financial close on time.
Mr Swinney, the MSP for Perth and North Perthshire, said: "I do not expect it to be possible for these projects to reach financial close over the coming weeks.
"Scottish Futures Trust will engage closely with project partners to consider the implications for them and I will of course keep the position under close review."
Dundee City Council agreed to spend £10.6 million on the new Baldragon, with SFT picking up the rest of the bill.
The secondary school was earmarked to open next year as part of a three-tier shared campus including the relocated Sidlaw View Primary School and Jessie Porter Nursery School.
Labour's public services spokeswoman Jackie Baillie said: "This throws the SNP government's whole infrastructure strategy into doubt. Today they have admitted that it isn't working.
"This will affect the lives of people in communities across Scotland. It impacts on the public services that working class people rely on, from new schools to health centres.
"Having scrapped the old system because they claimed it handed too much to the private sector, the SNP has replaced it with something that means even more money and influence is given to the private sector. Something has gone badly wrong here."