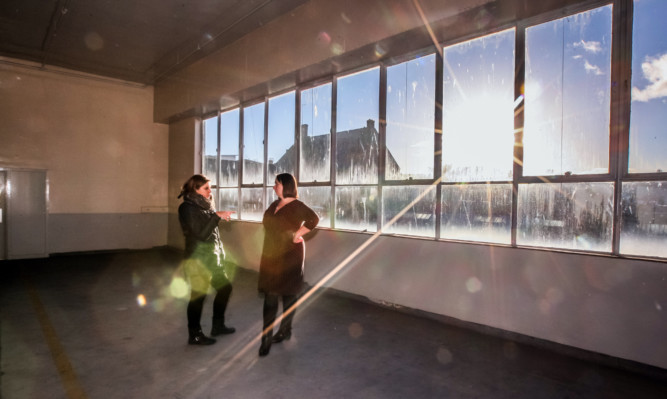 Dundee will showcase how groundbreaking design can transform the world when the inaugural Design Festival takes place next month.
The full programme for the international festival has now been unveiled.
Highlights include a major exhibition exploring how design shapes the world around us, from the buildings we live in to the tools we use for work and the products and services that shape our everyday lives.
Centred on DC Thomson and Co Ltd's West Ward Works, the event will run for four days, from May 25 to 28.
The event is being held to mark Dundee's first year as the only UK city to achieve City of Design status from Unesco.
The exhibition will focus on some of the revolutionary design work being carried out in Dundee in fields ranging from textiles to video game design.
Visitors will also get the chance to see designers at work: whether working with amputees to create prototypes of simple hand designs or game designers working on ways to process genetic data to help combat cancer.
West Ward will also play host to Scottish Jewellery Week, a biennial celebration of Scotland's best contemporary jewellery.
Numerous other events will take place across the four days of the festival.
On May 25 the all-day event Design Revolution will showcase how design can transform cities and economies.
Speakers will include Unesco Cities of Design's Professor Ulrich Weinberg, who is also head of School of Design Thinking at Hasso Plattner Institute in Potsdam.
The following day Zoe Venditozzi will launch a new website, Journeys, which will gather together the stories of Dundee on an interactive map.
West Ward Works will also host Remembering Witch's Blood, tickets for which go on sale later this month, while on May 27 there will be talks on how design can improve health.
On the Saturday there will be workshops on comics and even how jewellery can be used to identify dead bodies.
There will also be a number of events running across Dundee to coincide with the festival, including the Duncan of Jordanstone degree show.
Patrick Grant, star of BBC's Great British Sewing Bee, will give a talk about his career at Dundee University's Dalhousie Building on May 28.
Anna Day, from the Design Festival, said: "The festival is a brilliant showcase for the different ways that design affects our lives, from smoke detectors to fashion, cancer treatment to jewellery. It's four days of fascination and fun."
The full line-up is available at www.dundeedesignfestival.com