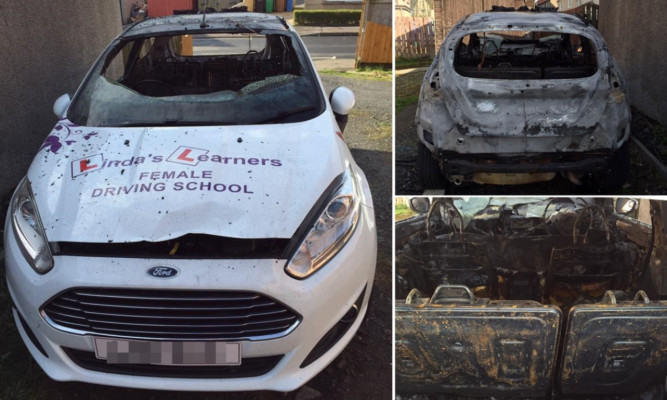 A Fife driving instructor's car was petrol bombed with an Irn Bru bottle.
The attack in Kirkcaldy saw Linda Gavin's £10,000 instructor car go up in flames on Wednesday night.
The rear window of the Ford Fiesta was smashed with a brick before a makeshift petrol bomb was thrown inside burning interior and her client list.
The 48-year-old said: "This is what somebody done to my car last night, it's been petrol bombed.
"I don't think I have enemies, I certainly don't make enemies.
"I go to work to try & improve people's life by helping them gain their driving licence.
"If anybody knows anything about it please let me know. Sorry for everybody that's had to do without their lessons."
For the full story get Friday's edition of The Courier.