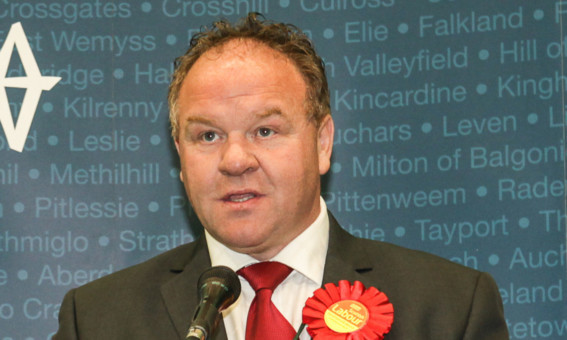 The Labour Party in Fife is celebrating after successfully defending two local council seats.
Alex Campbell and Gary Guichan secured The Lochs and Cowdenbeath seats respectively, ensuring Labour remains the largest party in Fife Council.
Although the results, announced at the Michael Woods Centre in Glenrothes, came as no surprise, the margin of success pleased council leader David Ross, who said Mr Campbell and Mr Guichan were worthy winners.
He told the Courier: "Everyone worked hard. We had two very good candidates and they will do a good job for their wards.
"We are still a minority administration but these are good results for us."
The turnout in both ballots was shockingly low, with just 29.67% of people in Cowdenbeath heading to the polls on Thursday, and 30.22% doing likewise in The Lochs.
The votes had been triggered by the resignations of both Alex Rowley and Jayne Baxter, who left their roles on the council to concentrate on their duties as MSPs.
Both incumbents recognise that they have big shoes to fill but said they are more than ready for the challenge.
Mr Guichan, who succeeds Mrs Baxter, said: "I'm still shell-shocked, to be honest. I'm happy and looking forward to the challenge.
"My main aim is to deal with housing and I want to continue and expand the building of council houses."
Meanwhile, the newly-elected representative for The Lochs, Mr Campbell, said that his local roots would stand him in good stead in his new role.
"I'm over the moon," he told The Courier. "It's something new for me and I'll certainly work hard for them.
"If I do half as good a job as Alex has done, then I'm sure most people will be happy with what I do, but the hard work starts now.
"I've always been a hard worker. I'm a miner's son and I'm proud of that and I've got the energy and enthusiasm to get things done."