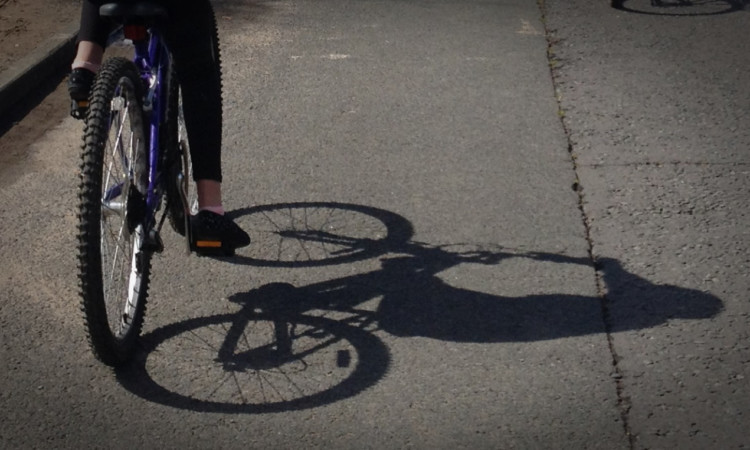 The people of Glenrothes are being told to "get on your bike" as part of a multi-million-pound project.
Councillors will this week discuss proposals to create a new network of cycle paths throughout the town and begin initiatives to get more people out of their cars and using pedal power instead.
The Scottish Government aims to have 10% of all journeys conducted by bike by 2020.
To make this achievable in Glenrothes, £2.26 million of funding is being sought, with large sums having already been secured from council funds and Sustrans.
Local representatives are expected to give the green light on Wednesday to develop discussions with other partner agencies to raise the rest of the finance for a project that is hoped will improve the quality of life for a large number of the town's residents.
In a report prepared for councillors, Dr Bob McLellan, the council's head of transportation, said: "Increasing participation in all forms of cycling is a key task for Fife Council, building on the success it has achieved in recent years in tackling traffic congestion and pollution; reaping the economic benefits of cycle tourism and recreation and helping make the people of Fife healthier.
"To help deliver the 10% vision, we need significant and sustained investment from the Scottish Government and other partners for infrastructure, marketing and training.
"We are actively investigating funding from community partners."
Glenrothes already has an established network of cyclepaths, including the Boblingen Way, which carves its way through the heart of the town from Leslie to Woodside.
To supplement the creation of new routes, Mr McLellan says that efforts to make bicycle ownership become easier and more accessible will also be investigated.
"We aim to provide significant new and improved cycle routes in Glenrothes alongside free, intensive cycle training for all ages, provide additional facilities for walking and cycling and develop pathways to increasing bike ownership," he added.