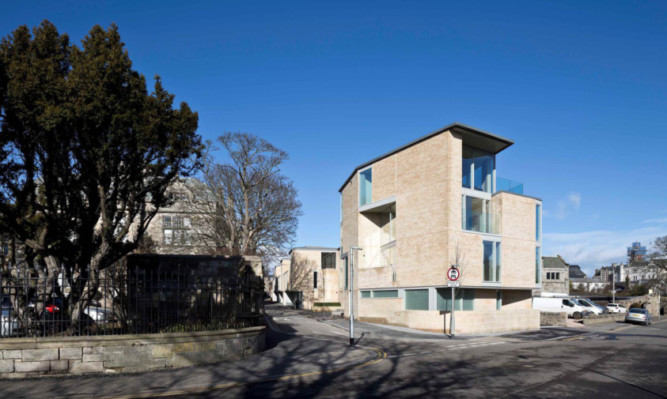 The West Burn Lane project in St Andrews town centre will feature on the shortlist for the 2015 Saltire Multiple Housing Development Award, it has been revealed.
The award is part of the 2015 Saltire Housing Design Awards, which recognise housing design excellence across five categories throughout Scotland.
Comprising 14 housing units, the innovative development had to overcome the initial challenge of presenting a contemporary housing solution within existing medieval, Georgian and Victorian properties.
The project is one of five developments to be shortlisted in the Multiple Housing Development Award category, as part of the 2015 awards.
The other shortlisted projects in contention are:
West Pilton Crescent, Edinburgh.
Laurieston Transformational Regeneration Area phase 1A, Glasgow.
Ellersly Road, Wallace Gardens, Edinburgh.
Duke Street/High Street, Glasgow.
The Saltire Housing Design Awards represent a long-standing commitment from the Saltire Society to celebrate innovation and excellence in Scottish house building. The winners will be announced at a special ceremony on June 22 in the Edinburgh Centre for Carbon Innovation.