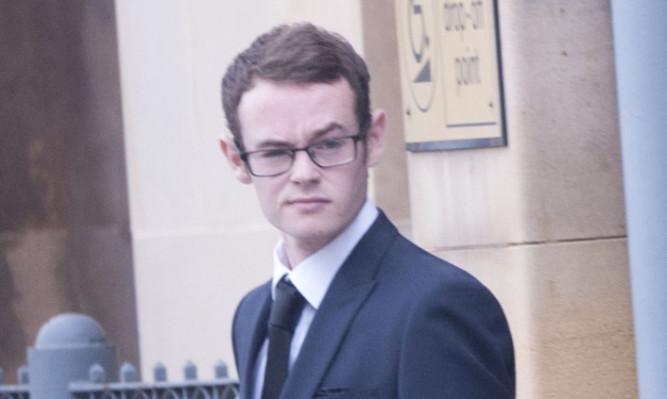 A Fife student's scheme to buy £1,200 worth of cannabis from India on the internet has been branded a "complete disaster" by his own lawyer.
A court heard today that Alexander Murray's career prospects are now in tatters after customs officials seized the package, bound for his Drumoig home, when it entered the UK.
The 21-year-old was ordered to complete 160 hours of unpaid work by Sheriff Elizabeth Munro, who warned him: "This will not be pleasant for you."
Depute fiscal Muhammad Sadiq told Dundee Sheriff Court that customs staff in Coventry intercepted a package addressed to Murray which contained 120 grams of a green herbal substance, later identified as cannabis, valued at £1205.
After obtaining a search warrant of Murray's home, officers discovered a further 0.5g of the drug.
Murray, Craigie Hill, Drumoig, admitted being knowingly concerned in the fraudulent evasion of the prohibition on importation of a contolled drug, namely cannabis, on March 16.
He also admitted possessing cannabis at his home on May 5.
Jim Caird, defending, said: "He seems to have entered into an isolated place and thought it would be a good idea to purchase drugs in this fashion.
"All of the jobs in engineering are corporate jobs. He had a holiday to the States but had to give up his air ticket, so it's a complete disaster."
For more on this story, see Wednesday's Courier.