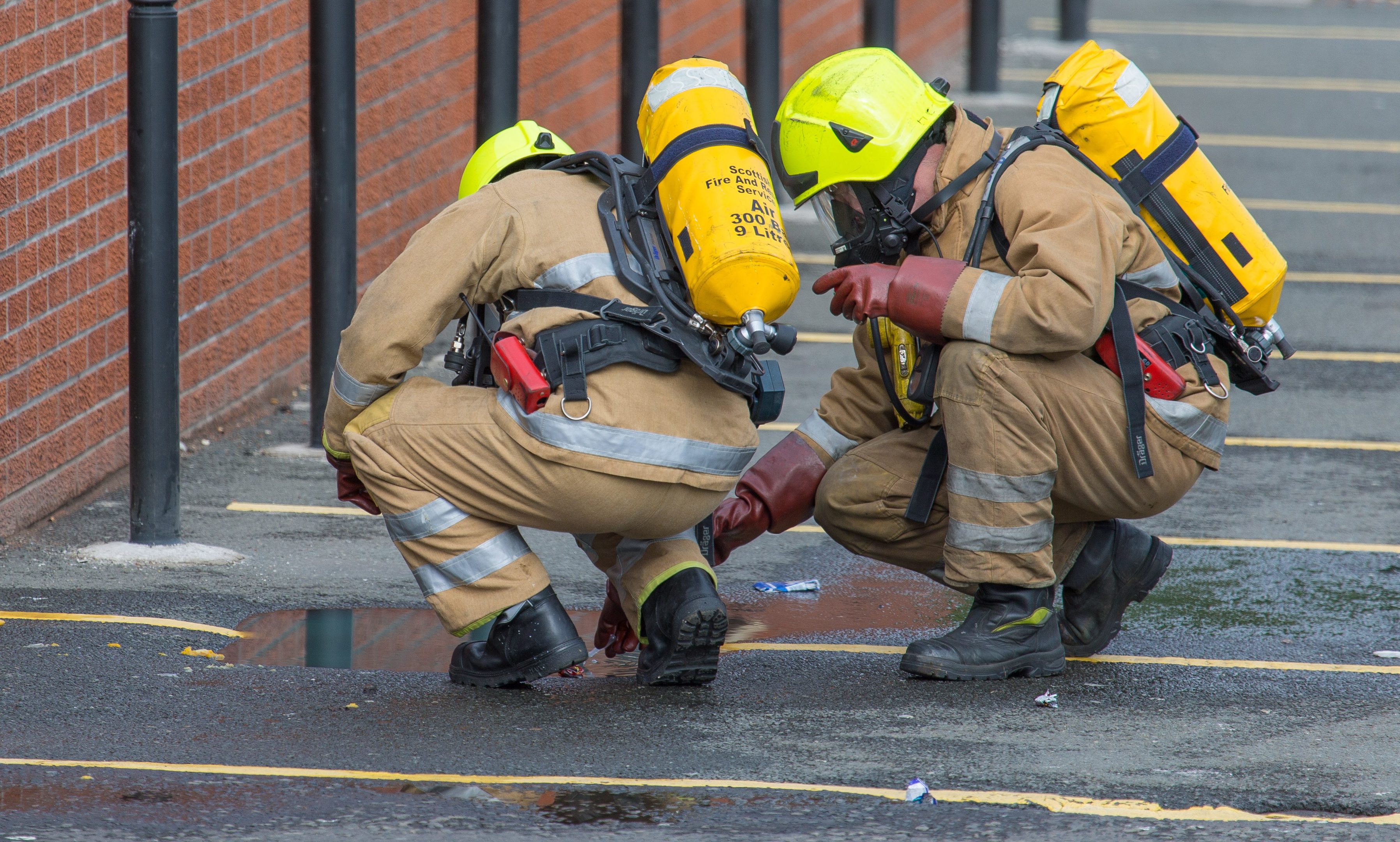 Emergency services raced to contain a suspected chemical leak in Glenrothes town centre.
At least five fire appliances, four police cars and three ambulances were called to an area in the Postgate at around 4.15pm on Wednesday after someone reported seeing "blue smoke" rising from a drain near to an unoccupied building.
Glenrothes Bus Station was evacuated as a precaution and a cordon was immediately set up as witnesses described an overpowering chemical smell in the area.
It is understood no one required medical treatment, but authorities have launched an investigation into what police were calling a "possible chemical incident".
Officials from the Scottish Environment Protection Agency (Sepa) arrived on the scene shortly after 5pm, as did the Scottish Fire and Rescue Service's specialist Environmental Protection Unit which is used to stop or control leaking or spillages of chemicals that could damage the environment.
The drain absolutely stinks and it's a really nasty smell. It was fizzing up through the drains, whatever it was.
A taxi driver, who did not wish to be named, said: "I was sitting in my taxi and we were all out in the rank when we could smell what was like an ammonia smell coming through the drains.
"One of the guys thought it smelled like his clutch was away, but we soon knew it wasn't that.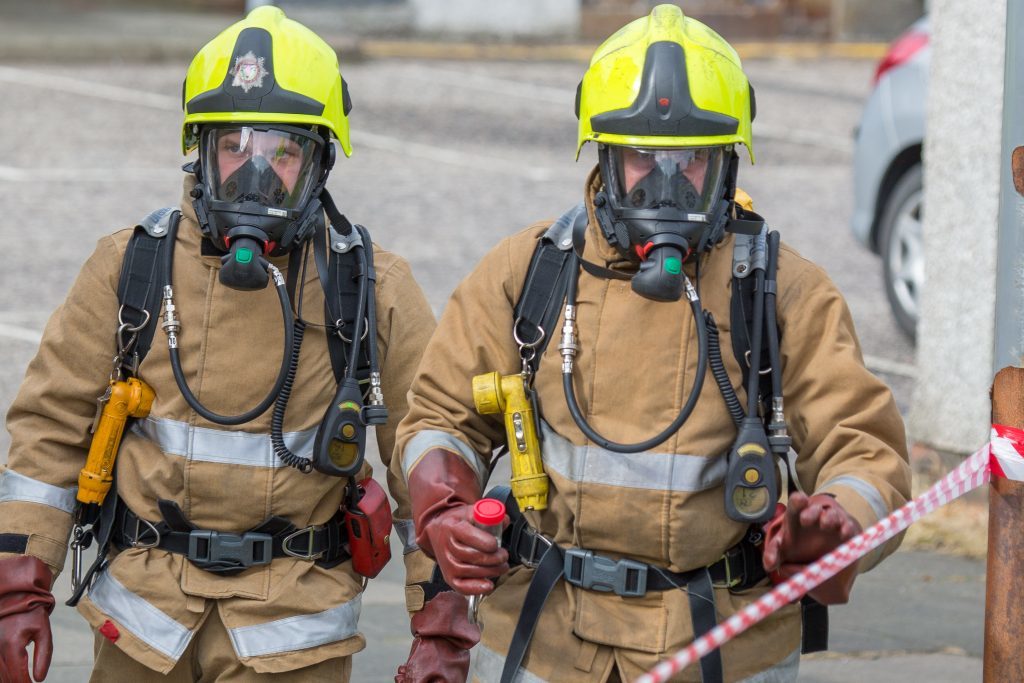 "It was bubbling up through the drain, whatever it was, and all the taxis in the rank had to be moved out of the area before it was cordoned off, and it was then closed completely."
She added: "They (the emergency services) obviously don't know what it is, but one of the drivers said it was blue."
Another driver, who also did not wish to be named, continued: "The drain absolutely stinks and it's a really nasty smell.
"It was fizzing up through the drains, whatever it was."
A spokesman for Police Scotland said they could not confirm what substance was involved, but added that officers had been in attendance "supporting the fire service and assisting in keeping the cordon".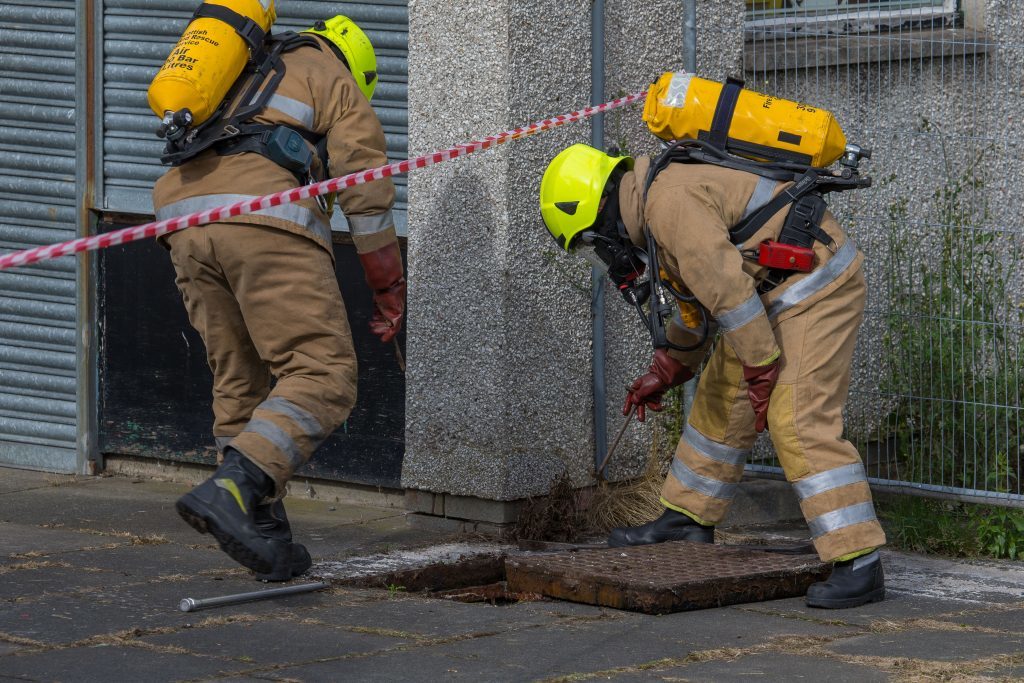 The Scottish Fire and Rescue Service did not reveal the substance involved but stated it was "non-hazardous" and "non-toxic."
A spokesman for Sepa said: "Sepa has received notification from the Scottish Fire and Rescue Service regarding odours at Glenrothes Bus Station. Officers have attended the site to assist investigations.
"At present we do not expect any significant impact on the environment."
Attention quickly focused on a drain near to the bus station's taxi rank and emergency services were working last night to ascertain if there was any lasting danger to the public.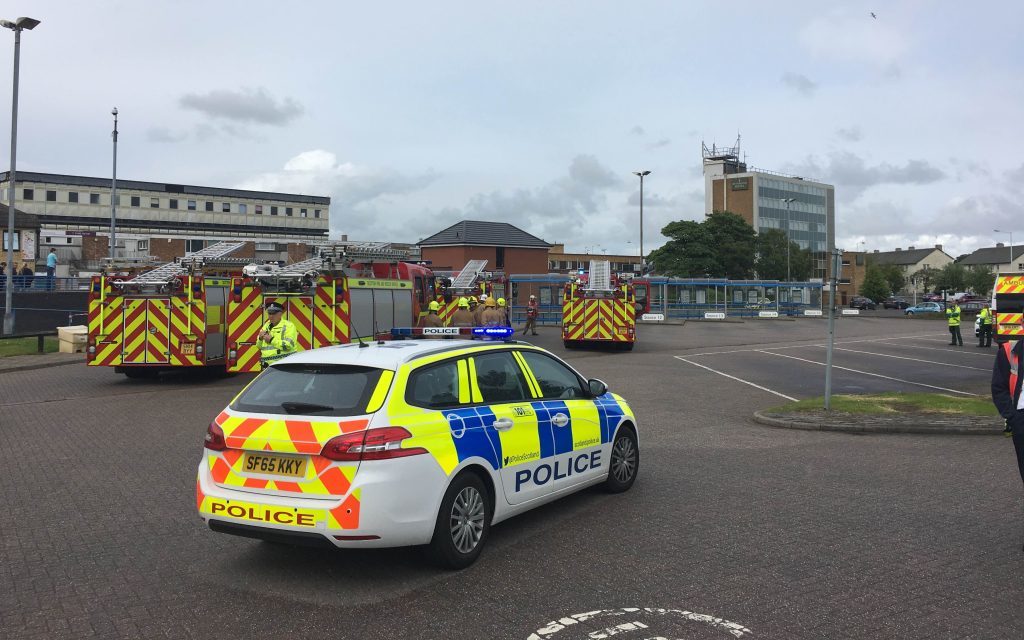 Two hairdressing salons are situated close to where the alert was raised, although it has not yet been confirmed if ammonia – which can be used in the hair dying process and can be highly dangerous – was to blame.
Ammonia exposure can irritate and burn the eyes, throat, and nose when inhaled, and in higher concentrations it can induce severe coughing and choking fits.
» Photos and video by Steven Brown