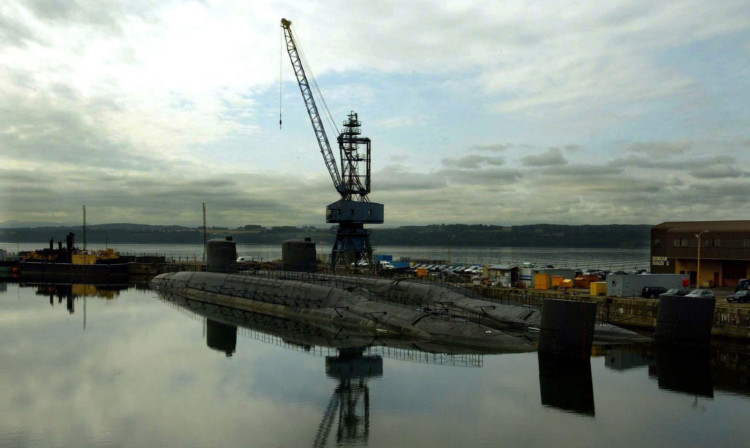 The leader of the Scottish Liberal Democrats has demanded the Ministry of Defence (MoD) give a guarantee not to turn Rosyth Dockyard into a "nuclear submarine dump".
Mid-Scotland and Fife MSP Willie Rennie's latest call comes amid renewed fears that an MoD plan to start dismantling seven defunct nuclear submarines at Rosyth will lead to hundreds of tonnes of radioactive waste being dumped in Scotland.
Mr Rennie is concerned the waste will be stored at the yard for decades after the submarines are dismantled because the UK Government has not established a new nuclear waste storage site.
"Although Babcock is maintaining the old submarines, it's important that they are dismantled soon rather than left to deteriorate," he said.
"I will be writing to the Defence Secretary to get assurances that Rosyth dockyard will not become a long-term storage facility by default."
Dunfermline and West Fife MP Thomas Docherty said there was an issue about what would happen to the submarines if Scotland votes Yes in the referendum on September 18.
At least a percentage of the submarines and their waste could become a responsibility of an independent Scotland. But he did not think the debate should be about who was responsible for how many, but the principle of the issue.
Stating that he had had constructive talks with Babock this week and was speaking with the MoD in a fortnight, Mr Docherty added: "The reality is there will be no blowtorch to the subs until storage has been identified."
Babcock, the British multinational engineering group that runs Rosyth Dockyard for the MoD, is to strip down the old reactor-driven submarines that have been berthed near the Firth of Forth since the 1990s.
But agreement on where more than 500 tonnes of the most radioactive waste will be stored is years away, prompting accusations that the company has "jumped the gun".