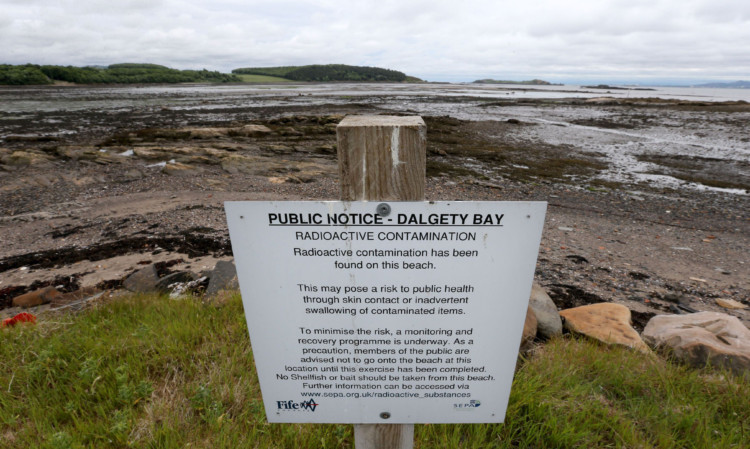 Today may finally be D-Day for Dalgety Bay beach, decades after radioactive debris from decommissioned Donibristle airfield was dumped.
Year after year Dalgety Bay residents dreaded the latest instalment in a drawn out debate and months went by with no resolution even after a damning report named the Ministry of Defence as the sole polluter of the beach.
Today the key stakeholders will gather to discuss ways in which the Fife waterfront can be rid of its radioactive stain once and for all.
And action to remove the pollution must begin quickly, said MP Gordon Brown.
Speaking exclusively to The Courier, the Kirkcaldy and Cowdenbeath MP said the time had come for the MoD to fulfil their moral, and he believes, legal, obligation to fund the estimated £2 million clean-up.
Failure to do so may force SEPA to declare the Fife foreshore the UK's first tract of radioactive contaminated land.
"This is the year we have got to get the clean-up," Mr Brown told The Courier.
He said there needed to be detailed and realistic options for the work. There must be a date for work starting and a commitment from the MoD for financing that work.
The MP hopes the MoD will make an announcement by the end of the month.