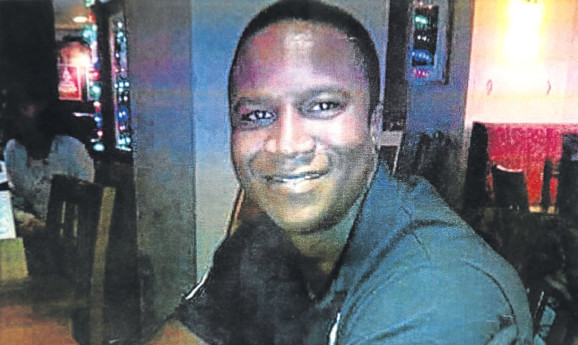 "If you've nothing to hide then you've nothing to fear".
That is the message to police from the grieving family of Sheku Bayoh in another emotional plea for information.
As an independent investigation continues into the circumstances surrounding the Kirkcaldy man's death, his brother-in-law Ade Johnson told The Courier: "My family is tired of police officers refusing to speak as my brother-in-law's body lies in a mortuary."
Mr Bayoh, a 31-year-old father of two young children, died after being detained by officers at around 7.30am on Sunday May 3.
Mystery surrounds the cause of his death as Police Scotland said it cannot comment while the Police Investigations Review Commissioner (PIRC) looks into the incident.
The Scottish Police Federation last week claimed a lone female officer sent to investigate reports of a large man brandishing a knife feared she would be killed during a violent confrontation with Mr Bayoh on Hayfield Road.
His family has questioned that account, with lawyer Aamer Anwar stating Mr Bayoh died after being shackled with handcuffs and leg restraints.
Mr Johnson said: "They are saying a petite officer was sent to the scene and was attacked.
"We are saying in general terms that if a call goes out about a large male waving a knife as they have described, why would they send a petite police woman on her own to deal with it?
"That wouldn't be taking her health and safety into account."
Mr Johnson, a coordinator with Kirkcaldy-based race awareness and equality organisation Frae Fife, is married to Mr Bayoh's sister Kadijartu and brought his brother-in-law to the UK from war-torn Sierra Leone when he was 11.
He added: "Nobody should be above the law, not even the police. If they have nothing to hide then they have nothing to fear by speaking to the press.
"We also need to find out if any officer has been suspended. As far as I know, up to last week nobody had been."
Police Scotland reiterated that it could not comment on the case but, in a statement, divisional commander Garry McEwan said the force was committed to cooperating fully with the PIRC's inquiry.
"I would again like to take this opportunity to offer my condolences to the family and we continue to offer support to them as required," he said.