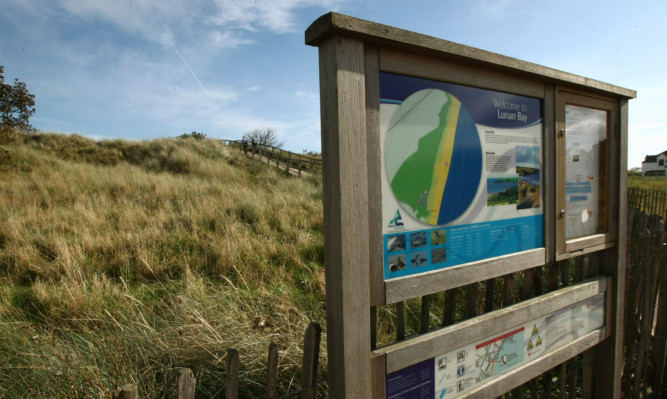 The operators of facilities at popular Lunan Bay have defended their actions in a stag weekend bust-up.
A wedding group from Fife was locked in at the public car park near the busy beach overnight on Saturday and during Sunday, leading to traffic bottlenecks and angry visitors, as well as police being called.
Scott Bremner, of Lunan Farms, said he took the lock-in action for the group's own safety, after they were warned that the car park closed at 8pm.
Mr Bremner said he decided not to open the gates on Sunday morning to protect "the other, responsible visitors who were now arriving so we offered alternative parking in the field directly next to the car park."
"We asked for payment from the people involved at our standard rate of camping due to the time we wasted on the matter. We would have been happy if they had offered to donate the money to charity.
"The police turned up in the late afternoon and assessed the person in charge of the vehicle fit to drive and the matter was over as far as we were concerned.
"The police advised that we did the wrong thing by locking the vehicle in but if they are unable to attend . we would likely consider doing the same thing again.
"With regards to some visitors finding the alternative parking we offered unsuitable, we apologise for the inconvenience caused.
"However, as we have the responsibility and carry the insurance for the area, we have to make these decisions based on what we feel is best for the majority of people."
Mr Bremner said considerable time and money has been invested to improve facilities.
"The last thing we want to do is stop responsible users enjoying Lunan Bay as they have done for many years.
"All we ask is that the minority who spoil it for everyone else think about how their own actions affect others."