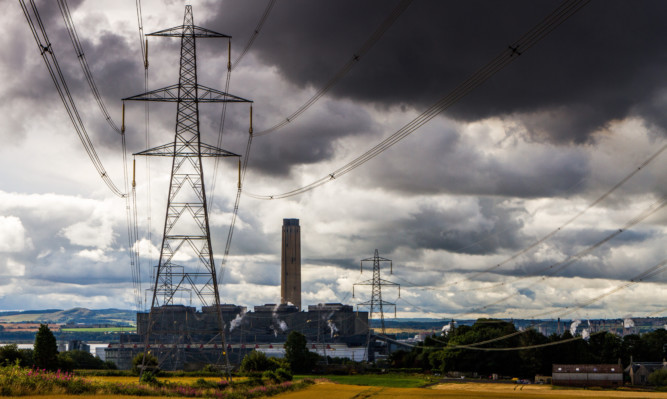 Scotland will be forced to pay to become a net electricity importer if action is not taken to compensate for the loss of power stations like Longannet, a professor has warned.
A plea has been made by the Institute of Civil Engineers (ICE) to move beyond the "irrational and ill-informed" debate about energy sources, which includes emotionally-charged clashes over fracking and nuclear power.
The tipping point, where the country has to buy-in more electricity than it can generate itself, is predicted to arrive in 2023 if action is not taken.
It has led ICE to call for the UK and Scottish governments to make decisions to secure Scotland's long-term energy future based on evidence "rather than politics or emotion".
Professor Gary Pender, chairman of ICE Scotland committee, said: "Scotland will transition from being a net exporter to being a net importer of electricity if the closures of Longannet, Hunterston and Torness are not replaced by new development.
"We will be calling for a national debate on how we, as a country, deal with this to ensure that we have a resilient supply with sufficient capacity for the long term."
Scottish Conservative's energy spokesman Murdo Fraser said the SNP must listen to ICE's intervention, accusing them of "playing to the gallery by banning or slurring forms of energy it doesn't think SNP members like".
Longannet is due to close in March after more than 40 years of operation. It employs more than 230 staff, but at least a further 1,000 supply chain workers are expected to be affected following the Scottish Power decision to shut the station because of the high costs of connecting to the grid.
A Scottish Government spokesman said: "As we move to a low carbon energy system over the longer term, we expect Scotland to maintain its position as a net exporter of power even after Longannet closes, whereas the UK as a whole is increasingly reliant on imports from other European countries.
Asked in Holyrood what will be in place for workers losing their jobs there, more than half of whom are over 50, Roseanna Cunningham, Fair Work Secretary, said a task force is meeting in January to advance support measures.