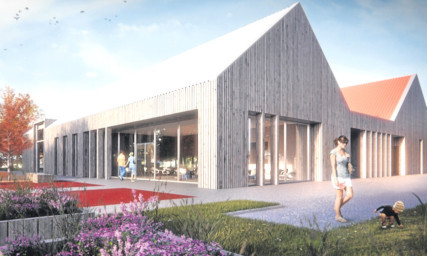 A vision to turn a former steel works in Tayport into a community hub has moved a step closer to reality.
Fife councillors have agreed to sell the old Abertay Works to Tayport Community Trust at a reduced price, paving the way for it to be given a new lease of life.
Various proposals for the site have been conceived since Fife Council acquired the site in 2001, but none has so far been deemed viable.
However, the trust's blueprint for the site has found favour with councillors, who have instructed officers to sell the site for an undisclosed sum.
A clause in the contract will require that the council will carry out remediation works to remove contamination, with the cost expected to be met from the Vacant and Derelict Land Fund.
Council leader David Ross said: "The trust has some very exciting and viable proposals for this site which will help improve the quality of life for people in Tayport and bring some very welcome facilities to the town.
"It's fantastic to see the community coming together through the trust to take ownership of this area of land and put it to positive use and we will continue to do what we can to support them in their aims."
The trust will undertake a phased development, first demolishing the derelict factory building before creating a modern multipurpose hall, caf with soft play area and meeting rooms.
The site will be developed to form play areas and allotments, while later phases will involve the creation of a campsite and hostel.
Dan Rous, trust development officer, said ownership of the site will provide a "valuable trigger" for potential funders so the trust can generate the funding required.
"Trustees are continuing to work closely with their design team to ensure that the first phase is affordable and sustainable while delivering what is needed for the local community," he said.
"There are still many hurdles to be overcome, including securing all the necessary funding and investment plus obtaining planning permission.
"The trust can celebrate this positive development now, but with the continuing support of the local community, Fife Council and countless other organisations and individuals who have pledged support, it will not rest until the community hub is open for business."