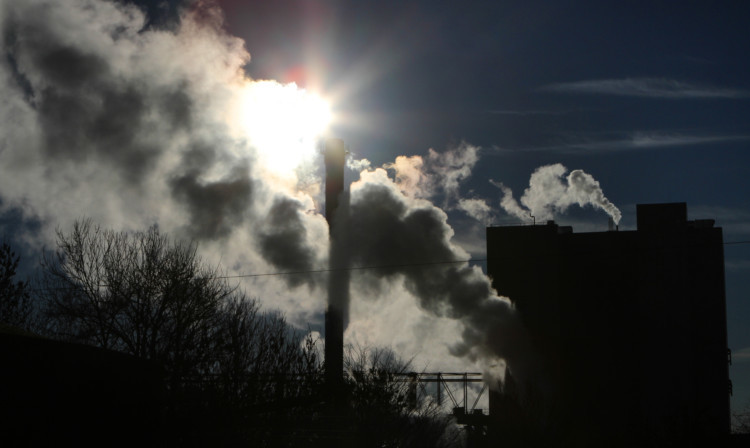 The energy giant behind a £200 million biomass plant in Markinch has said it has no imminent plans to sell the site.
Renewable energy investor RWE has plans to scale back its spending in the UK. This means employees, local communities and regional councils are to be offered stakes in RWE projects including windfarms.
And it could mean the biomass plant that is almost up and running at Tullis Russell in Markinch is sold.
RWE npower renewables said there have been no talks regarding the sale of the plant. However, it is understood the situation could change, as the company faces huge debts.
Ian Calvert, head of biomass UK at RWE npower renewables, said: "No discussions have been held with third parties regarding selling the project. There is no change to the current project status.
"Markinch Biomass combined heat and power (CHP) is close to completion, with (the) final stages of commissioning taking place.
"This state-of-the-art power plant will have an installed capacity of up to 65 megawatts and will be able to supply up to 120 tonnes of industrial steam per hour to paper manufacturer Tullis Russell.
"The plant will be the largest of its type in Scotland and in Great Britain as a whole. Overall, RWE Innogy is investing some £200m in the construction of this biomass CHP plant."
Robin Presswood, council senior manager for business and employability, said: "RWE is a major investor in Fife and we are in regular contact with them. We don't anticipate any negative impact on their investments in Fife, but will meet with them soon to discuss the current situation."
Glenrothes MP Lindsay Roy added: "I hope this doesn't affect the new power supply that is going to Tullis Russell, who are looking forward to a constant supply of power from the plant."
Councillor John Beare, who lives in Markinch, said the news did not come as a shock, given RWE's debt burden. "I wouldn't be too surprised if they chose to sell an asset that is about as modern as one can get," he told The Courier.
"I would be disappointed if the plant were to be sold. The RWE staff who have been involved in the construction and commissioning of the plant have engaged with the local communities from an early stage and their openness has been welcomed.
"If the plant is sold, I will look forward to engaging with whoever takes on the ownership and management of the plant."