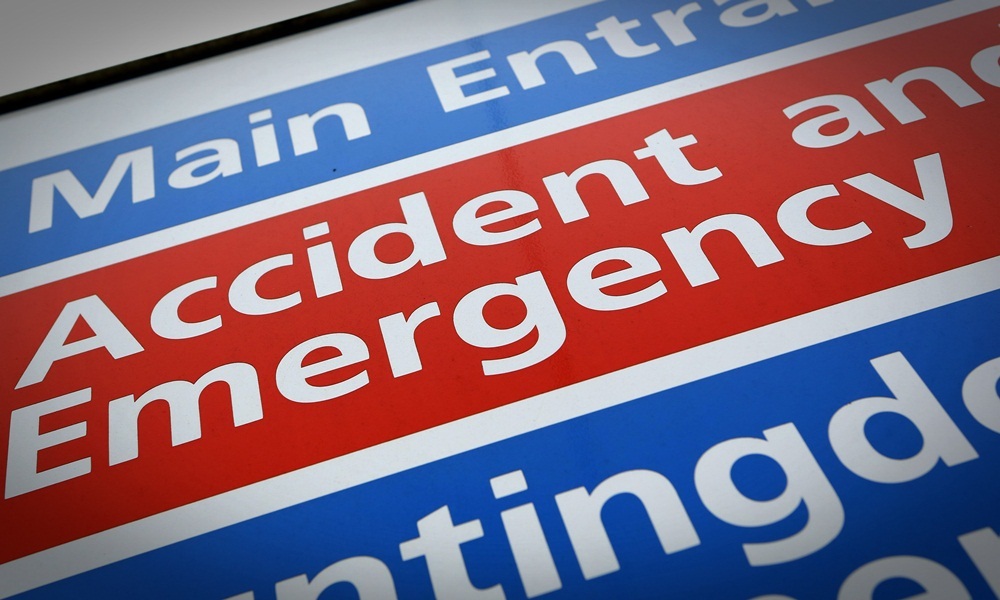 Emergency services say 19 people needed treatment after a suspected chemical leak at the East Sands Leisure Centre in St Andrews.
The casualties were suffering from breathing irritation in what was described as a "major incident".
All were taken to Ninewells Hospital in Dundee for further treatment.
Fire crews and ambulance services were called to the swimming pool just after 1pm, just an hour after the adult and toddler session had finished.
https://youtube.com/watch?v=J1fnXt4_qcU%3Frel%3D0
Eyewitnesses reported numerous people covered in blankets and being tested by ambulance staff.
Three fire appliances, including the heavy rescue unit from Dundee, are in attendance as is the Scottish Ambulance Service's special operations response team.For further coverage of the incident see Wednesday's CourierA Scottish Fire and Rescue Service spokesman said: "The Scottish Ambulance Service is also in attendance and is treating the leak as a major incident. There are 19 casualties who are suffering from minor breathing irritation.
"SFRS committed three breathing apparatus teams in gas-tight suits to isolate the power in the plant room and search the building all persons were accounted for. There are currently 13 SFRS appliances in attendance including five pumping appliances, a control unit, an emergency support unit and a hazardous materials appliance."
There have been reports the spill is of sodium hypochlorite, which becomes bleach when dissolved in water.
It can burn the skin and damage eyes.
Evacuation at East Sands Leisure Centre in St Andrews after suspected chemical leak. pic.twitter.com/YeVB8f7h4P

— David McCann (@C_DMcCann) August 25, 2015
The Scottish Ambulance Service's special operations team provides a specialised emergency response to major incidents across Scotland.
Scottish Fire and Rescue is responsible for co-ordinating the response to any incident involving hazardous materials.
Other local buildings were evacuated after the leak.
Sophie Watson, 29, and her four-year-old son Aflie Yule were in a gymnastics class in the leisure centre when it was evacuated.
She said: "We were just told we had to get out and all sent out to the front of the building. Fire engines started turning up and we kept getting told to move further and further back.
"They think it wasa chlorine leak. They heard a bang in the plant room."
Sophie said a number of people received treatment outside the centre but that they did not seem seriously injured.
"I think it was just for people who were feeling a little unwell," she said.
She and Alfie had to take a taxi home from the centre as the car park remains sealed off.
"Alfie's still wondering what's going on," she said. "I'm just glad we weren't in the pool."
A local resident, Robert Ovenstone, 46, said: "The is the first time I've seen anything like this in eight years. I saw men in big green bio suits and people brought out in their swimwear. It's like something off the telly."
An employee of a local B&Bsaid: "I have guests arriving later today. I think when they see this they won't want to come any more. I learned to swim in that swimming pool but I think it might be the last time I go there.
"I was actually meant to be going today but decided against it at the last minute."