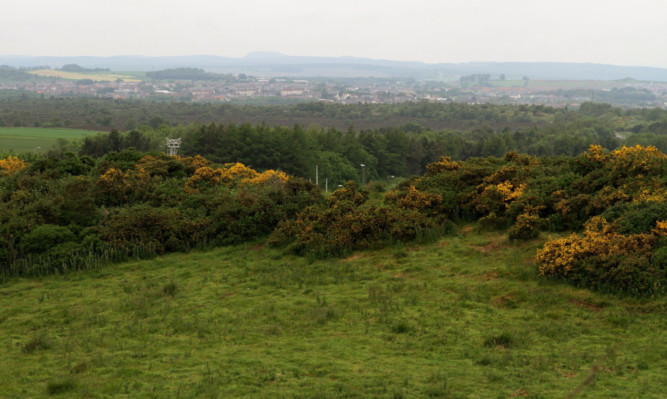 Mining of a 1,200-year-old peat bog would wipe out two years of Fife Council's efforts to reduce carbon emissions, a conservation charity has warned.
RSPB Scotland claimed extraction of peat near Cowdenbeath over 10 years would release 26,000 tonnes of carbon dioxide equivalent to 7% of the local authority's annual emissions.
It also urged the Scottish Government to prevent what it termed destruction of a locally-rare habitat.
Everiss Limited wants a licence to recommence mining of 76 hectares of the bog, near Fife Ethylene Plant, for commercial horticulture.
It has appealed to the Scottish Government against Fife Council's refusal of planning consent.
RSPB Scotland's Fife conservation officer, Claire Smith, said: "People are often unaware of the importance of peatlands, but they have a huge role in the battle to tackle climate change.
"We must protect Scotland's peatlands and restore those that are degraded for their importance as carbon stores as well as the homes they provide for wildlife."
The charity said Scotland's peatlands are among the most important carbon stores in the world. It said peat bogs contain and absorb carbon as trees and plants do but when they are damaged the carbon is released.
Appealing to the Government to stay true to its own planning policy, Ms Smith said: "Resuming peat extraction on this site would be a huge step backwards, when restoring the site should be a priority."
Everiss insisted Scottish planning policy allowed extraction on sites damaged by human activity, with low conservation value.
Its planning consultant, Euan Pearson, said: "This part of Mossmorran has been significantly damaged by previous extraction. There are currently no restoration proposals nor the finance to deliver improvement."
He also said the council itself stated that the slow release of a "negligible" amount of carbon dioxide over a decade would not cause environmental harm.