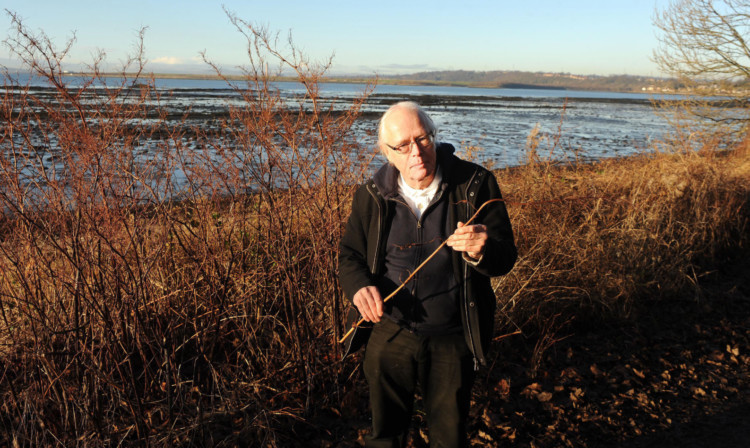 A south Fife community fears a local thoroughfare will be engulfed by Japanese knotweed unless the plant is controlled.
The invasive weed is growing alongside the path known as the Shore Road between Torryburn and Crombie Point and concern is mounting it could damage the tarmac.
With the route popular with walkers and cyclists, Torryburn and Newmills Community Council has raised the issue with Fife Council.
Community council chairman Dr John Emery-Barker said: "It's been reported to the council and they have been attempting to treat it. I believe it is quite a long-term process.
"Certainly, it has spread rather than diminished. A number of years ago we managed to get the Shore Road surfaced with tarmac.
"There are signs the Japanese knotweed has gone underneath the road and come up at the other side."
The Department for Environment, Food and Rural Affairs (Defra) described Japanese knotweed as an invasive non-native plant which is capable of blocking footpaths and damaging concrete, tarmac and flood defences.
Unlike giant hogweed, which can cause skin burns, it poses no danger to human health.
However, Defra said invasive non-native species were "widely recognised as the second biggest threat to biodiversity worldwide".
Fife Council's lead officer for biodiversity and natural heritage, Richard Smith, said the weed can be controlled with a herbicide.
"Spraying kills it," he said. "It probably takes around two years. It's quite robust.
It's quite easily controlled. It's just there's a lot of it and we don't know where all of it is.
"Technically, in this case it's on private land. It's not illegal to allow it to grow on private land. It is illegal to cause it to spread or take it somewhere else.
"But because the path is used for cycling, the council will look at the situation to see what can be done."
Japanese knotweed was introduced to Britain in the 19th Century as an ornamental plant. In Japan, it thrived on the inhospitable slopes of volcanoes.
Picture by David Wardle