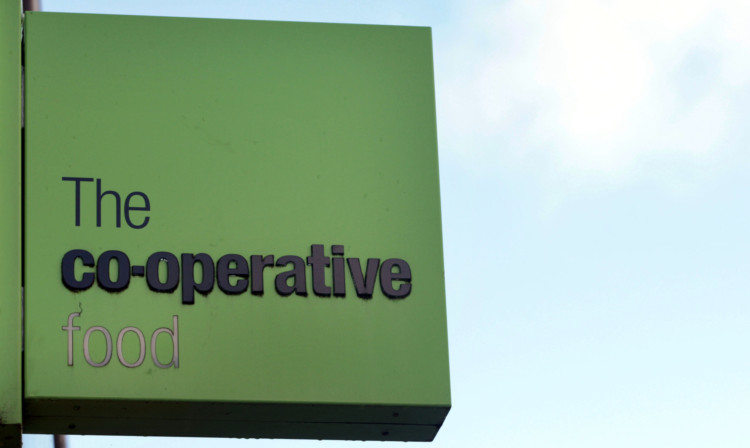 A Cupar shop assistant, who called a colleague a "whore" on Twitter, was not unfairly dismissed.
An employment tribunal in Dundee has rejected the wrongful sacking claim of Doreen Reilly, of West Port Place, against the Co-operative Group of Manchester.
Miss Reilly began working for the Co-op in Cupar in 1994 and the tribunal heard that in August 2011 there was an incident in the store in which the manager felt Miss Reilly was chatting to customers when she ought to have been helping at the checkout.
Miss Reilly took umbrage at being reprimanded, denying she had been chatting and ignoring customers. She asked for the incident to be reviewed on the store's CCTV but this was rejected.
Around the same time the company received a complaint from an employee about a Twitter conversation between Miss Reilly and another member of staff.
The comments included Miss Reilly saying the "whore that u wrk wi" in reference to the employee who complained. There were other inappropriate comments and the member of staff with whom Miss Reilly had been corresponding had 20,000 followers on Twitter.
A complaint was then made by a further colleague that Miss Reilly had a persistent history of bullying, which had apparently been tolerated by the pervious manager.
This all culminated in Miss Reilly being given a final written warning to remain on her file for 12 months.
She was signed off sick but regularly visited the store for her shopping. On a visit in February last year, she and another employee were alleged to have poked fun at the manager in front of customers.
The situation escalated, with Miss Reilly remaining off. Her GP said she would be unable to return to the same store as her manager.
A grievance she submitted against her manager was not upheld and the Co-op told her they had to consider terminating her employment because of the irretrievable breakdown in relationships with her manager and her long-term absence.
She declined a further mediation meeting and her contract was terminated in January.
Tribunal judge Ian McFatridge said Miss Reilly believed the Co-op's attempts to deal with her grievance were discourteous and unhelpful. When her grievance was investigated, however, it was Miss Reilly who was shown in a poor light.
She also made no effort to return to work and refused to co-operate with her employers in being referred to occupational health. Miss Reilly believed her superiors were prejudiced against her and the Co-op could have given her another job.
The tribunal considered there was no evidence of prejudice and there was nothing to suggest there were any vacancies when the matter was dealt with in January this year.
Her solicitor had suggested the Co-op could have advertised that a swap was available but the tribunal did not think it was unreasonable not to do so.
It concluded the decision to dismiss was within the band of reasonable responses open to the Co-op.