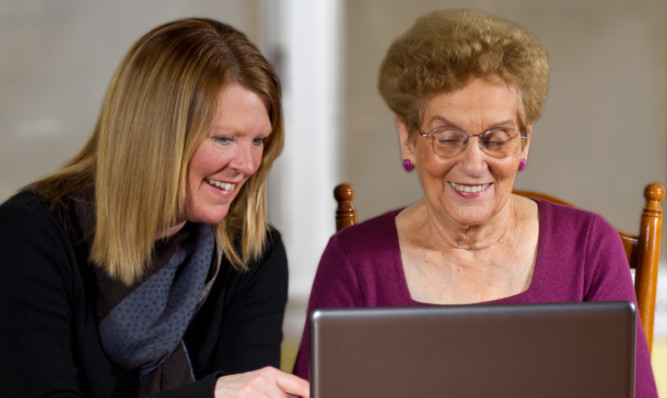 A remarkable scheme which aims to help people in need of social care by encouraging them to share their property with someone else is being rolled out across Fife.
Homeshare Scotland is on the lookout for 'host' householders who are struggling with everyday chores and activities and who would be willing to give up a spare room in their house to someone looking for affordable accommodation.
In return, the person coming to stay would give back a certain amount of social care hours a week to their host, and would also provide support or companionship.
The initiative has proven successful in England, Europe and in the US and Canada, and organisers are now keen to make it work here particularly in north-east Fife and St Andrews.
The idea of sharing your home with someone you don't know might, at first glance, appear strange or even disconcerting, but project manager Anna Sandland insists that people opening up their home to a homesharer will be helped to stay healthy and independent.
"Yes, people can be apprehensive about it, but we'd like to reassure them that there is a thorough vetting process for both sides, and no one is matched against their will," she explained.
"If we feel two people are a good match we show each of them the other's profile with no personal identifiable information on it and ask both parties if they would like to meet.
"We then organise a few informal meetings where they can get to know each other.
"If they're happy together, we organise a four-week trial period. Nothing happens unless everyone is happy.
"We welcome family involvement too: if they want to be present at any of the meetings, they are more than welcome."
The scheme was piloted in April but organisers feel the time is right to roll it out across Fife and beyond. Indeed, staff say other authorities, including Dundee and one in the west of Scotland, have expressed an interest.
Mrs Sandland said that all the necessary background checks and references are carried out, ensuring the person sharing their house does so with someone compatible.
And she suggested that Homeshare can actually be a safeguard.
"You hear stories of elderly people being scammed by rogue workmen this does not happen when there is a younger person in the house," she said.
"The householder and homesharer are only strangers for a very short time.
"There is so much to be gained, by both the older person and the younger one.
"There is risk with everything we do in life, but in this case the risk is very carefully managed."
Anyone looking to find out more about how Homeshare Scotland can help or benefit them can contact 01592 860296 or 07719 245773.