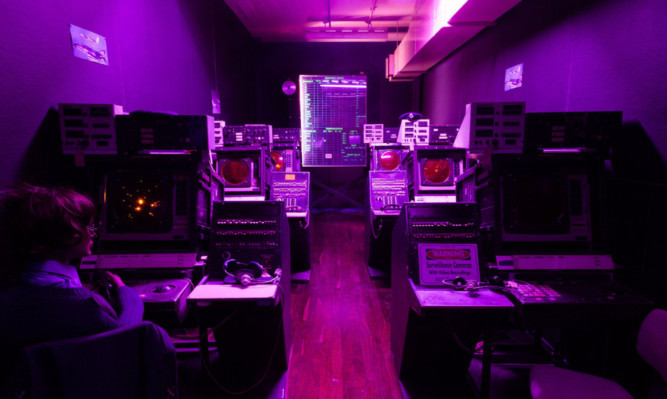 Scotland's Secret Bunker has provided the inspiration for a new trilogy of books.
The popular Fife tourist attraction, once a Cold War nuclear command centre, has become the focus of a series of young adult fiction books.
It was while on a visit to the bunker in 2011 with his family that British author Paul Teague found the inspiration for his Secret Bunker book trilogy.
Since that creative spark was ignited, Paul has written three books in the series Darkness Falls, The Four Quadrants and Regeneration.
The dystopian books tell the story of a family who, while on a visit to a disused Secret Bunker, are caught up in events caused by a nuclear threat to the planet.
The Secret Bunker team is delighted that the centre has inspired a book series.
"It is fantastic that Scotland's Secret Bunker has been immortalised in Paul's trilogy of stories," said managing director James Mitchell.
"The bunker is a very atmospheric place to be and is inspiring for anyone who has a creative imagination.
"Just over 30 years ago, we were literally on the brink of a nuclear war and, when people visit, they are amazed at just how recent the threat was and how prepared we were to protect ourselves from that threat.
"There is a real feeling of 'what if' and Paul's books have captured that."
Scotland's Secret Bunker is reopening its doors to the public this weekend, after being closed for the winter.
The atmospheric Cold War museum, which is hidden beneath a farmhouse near St Andrews, is gearing up for an extra special season as it celebrates its 21st birthday as a visitor attraction.
It was decommissioned in the late 1980s, following the collapse of the Soviet Union and the dissolution of the nuclear threat, and opened to the public as a visitor attraction in 1994.
Since then, the bunker has become one of Fife's major tourist attractions and welcomes tens of thousands of visitors through its huge blast-proof doors every year.