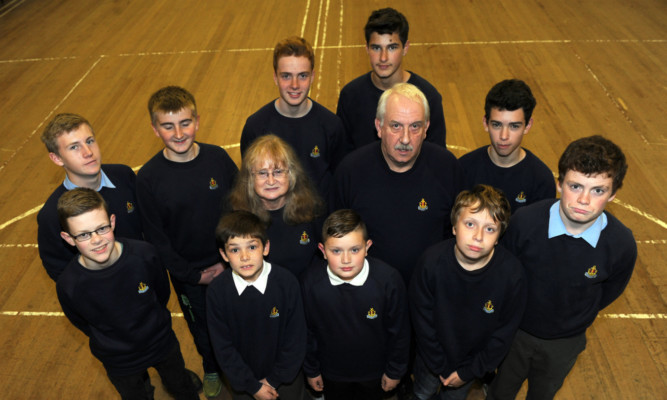 A Fife youth group could collapse after more than 120 years if a search for new officers and leaders fails.
The 1st St Andrews Boys' Brigade has survived two world wars but faces a leadership crisis if no more adults come forward to help run it.
Most of its leaders and officers are nearing retirement age and it is feared there will be no one to continue the squad which has around 30 young members in three sections.
The company owns its hall on Kinnessburn Road, which is let to other community groups, and a cottage in Glenisla.
Captain Steve Donaldson said: "It's not just a BB company which if it folded could start up again in the future.
"It is a business which generates several thousands of pounds a year. We have the hall to operate and the cottage."
He said the shortage of affordable housing for families in St Andrews contributed to the lack of adult volunteers, as former brigade members moved away from the town in adulthood.
Company secretary Ron Cruickshanks said: "In past years there was a great reliance on 'old boys' coming up through the ranks to officership, or at least as helpers, and while this still happens to a certain extent there is a widening gap in the boys to officers ratio.
"This puts added strain on to the busy nights and weekend tasks at St Andrews BB, with often only one officer looking after a wide schedule of nightly activities.
"While we are fortunate in St Andrews to have an ongoing small influx of Boys' Brigade-background students who continue their association with the brigade, this only partially solves the problem and does not address the long-term future of the brigade in the town."
Potential volunteers can contact Ron on 07763 210434.