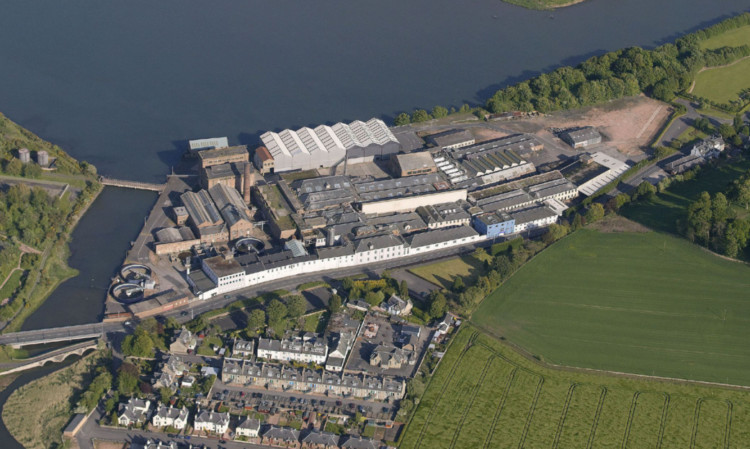 St Andrews University hopes to slash its energy bills and create an "economic centre in Fife" by building a £25 million "green" centre.
Rising fuel bills represent a "major threat" to investment for teaching and research, according to Scotland's oldest university.
The proposed renewable energy project at Guardbridge would generate power through wood-fuelled biomass, then pump hot water four miles underground to heat and cool labs and residences in St Andrews.
The centre, at the site of the former Curtis Fine Papers mill, would also become a "knowledge exchange hub" and create employment.
The Scottish Funding Council is supporting the Sustainable Power and Research Campus (SPARC) project with a £10m grant.
Confirming that planning permission for SPARC was being sought, the university said that, alongside plans for a six-turbine wind power development at Kenly to the east of St Andrews, the scheme would support the institution's bid to become the UK's first carbon-neutral university.
University factor Derek Watson said: "It has taken us much longer than we originally anticipated to crystallise our thinking on a renewable energy centre and we are grateful for the patience and encouragement shown to us by the local community over the last three years.
"Guardbridge represents a major strategic step for the university.
"We are committed to becoming carbon neutral and this large industrial site lends itself to the creation of a range of renewable energies which are vital to our efforts to remain one of Europe's leading research institutions.
"There is also an ideal opportunity to establish a knowledge exchange centre for spin-out, local companies seeking affordable accommodation and for prototype testing.
"We believe the diverse range of potential uses at Guardbridge has the capacity to re-establish this huge site as a key economic centre in Fife.
"We will consult closely with the community as our plans take shape."
It is intended that the green energy produced on site and at Kenly will help the university protect jobs and ward off the effects of rapidly rising energy prices.
The Guardbridge mill closed on July 23 2008, with the loss more than 250 jobs.
Since it acquired the vacant site in 2010, the university has met Guardbridge Community Council regularly and members of Fife Council to discuss its proposals.
Work would start onsite in 2014 with the renewable energy centre complete and operational by December 2015.
The university will carry out public consultation on its proposals, including public meetings and drop-in sessions in Guardbridge and St Andrews.
Photo by www.aerialphotographysolutions.co.uk