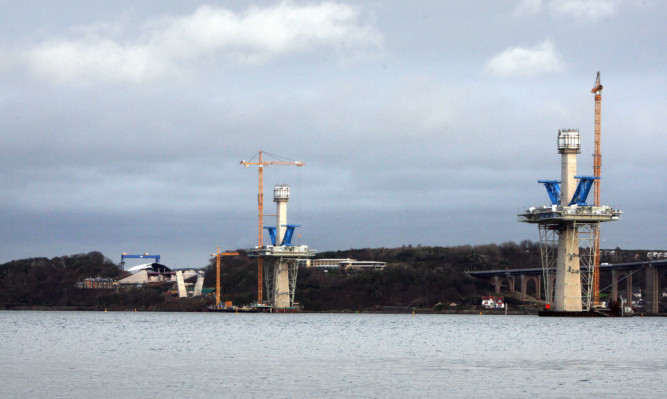 A dispute over holiday pay between construction workers and management on the new bridge over the Firth of Forth has been resolved.
About 50 employees of contractors Forth Crossing Bridge Constructors (FCBC) working on the Queensferry Crossing downed tools in protest and walked out on Thursday.
Construction workers' union UCATT said employees have been trying to resolve problems with their holiday pay which in some cases date back to the start of the year.
Talks were held between the company and the union where it was agreed that each worker would receive £500 as an interim payment.
Each worker's actual holiday entitlement will then be calculated in the new year. If some have been overpaid, this will be gradually clawed back from future wages, UCATT said.
Transport Scotland said work on the bridge, estimated to cost between £1.35 billion and £1.4 billion, had continued as normal on Thursday.
UCATT regional secretary Harry Frew said: "We have brokered a sensible solution to an entirely preventable problem.
"Thankfully, once the company recognised the depth of feeling amongst its workforce they worked with us to find a sensible solution.
"If in the new year workers still have concerns over their holiday pay, they should contact their UCATT representatives for further assistance."