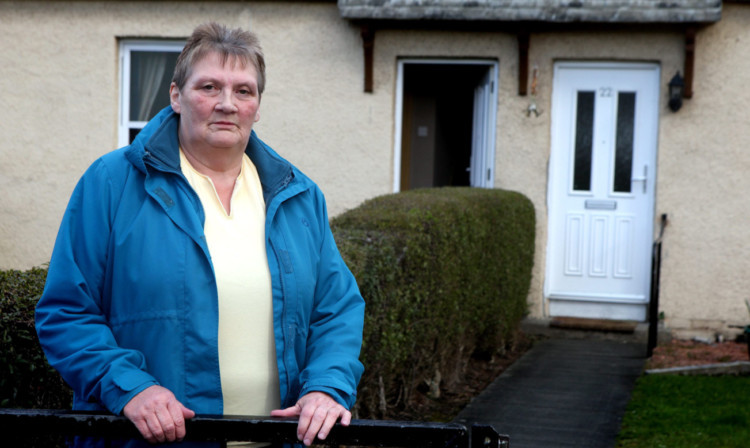 A west Fife widow is demanding to know why her blind, seriously ill husband was dumped on their doorstep in his pyjamas in the middle of the night before dying later that day.
Kenneth Graeme Aitken, 66, who was discharged from A&E at the Victoria Hospital, Kirkcaldy, with a packet of paracetamol and still wearing his pyjamas, was forced to bang on his door at 4.30am, shouting "please help me".
His shocked wife, Wendy, summoned another ambulance to their home in Rosyth but Mr Aitken later died.
The shocking incident happened on March 15, and follows a number of other incidents involving Victoria Hospital.
The father of two, a former Fife councillor, woke with chest pains and, following a call to NHS 24, was taken to the Victoria by ambulance.
Mrs Aitken said: "I'm disgusted and angry that this should be happening to people. I believe that the way my husband was treated contributed greatly to his death.
"He woke up at about midnight with chest pains and saying he couldn't breathe. I phoned the national health line and they sent an ambulance straight out at the back of one o'clock."
But just three and a half hours later Mrs Aitken was awoken by banging and shouting at her front door which she soon realised was her husband.
When she looked out the window she saw the back of the hospital taxi disappearing down the road.
Mrs Aitken said: "I managed just to get him into the house. He was totally confused and he was saying, 'Oh God, I'm going to die. I've never felt so bad in my life'."
The former Liberal Democrat councillor, who lost his eyesight following a stroke in 1992, was taken back to the hospital by ambulance.
But after undergoing a series of tests the following day, Mrs Aitken was called to the hospital and told her husband had suffered three seizures and died.
Heather Knox, director of acute services for NHS Fife, said: "We are unable to comment on the care of individual patients. However, we would always aim to ensure that we discharge patients safely and ensure any relatives are informed as necessary.
"We would be very happy to investigate the details of this particular situation."
The Victoria has attracted controversy since opening its doors in January 2012 after a £170m rebuild.
The hospital has been hit with more than 350 complaints from patients and is being sued by 10 of its own staff for negligence.