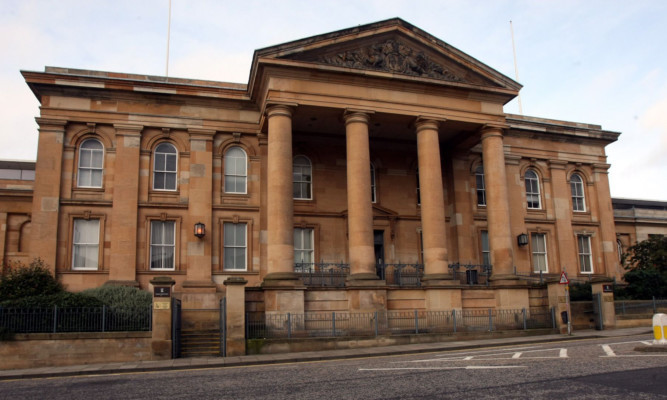 Four people from London, one from Glasgow and a sixth from Kent have appeared in court charged with conspiring to commit a robbery at commercial premises in St Andrews.
The six appeared in private on a petition alleging they hired a car, travelled to Glasgow, stole two scooters and travelled to St Andrews in possession of hammers, knives, a sledgehammer, a machete and a meat cleaver.
Kai McGinley, 16, of Tufnell Park Road in London, Benson Aluko, 19, Alvey Street, London, Paul Hogwood, 55, Thyer Close, Orpington, Kent, Peter Atwood, 43, no fixed abode, Thomas Slayford, 19, Sunwell Close, London, and Kevin Mulheron, 33, of Cults Street, Glasgow, made no plea or declaration and the case was continued for further examination.
Atwood also appeared on drugs charges.
Slayford and Aluko were granted bail while the other four were remanded in custody.
Hogwood, Atwood, Slayford and Mulheron appeared before Sheriff Munro, andMcGinlay and Aluko before Sheriff Way.
Their appearance was in connection with a police raid in St Andrews on Tuesday, where armed officers swooped on a property in the Wardlaw Gardens/Hepburn Gardens area of the university town at 4.30pm.
Specialist police officers, including armed response officers, were deployed to the area as part of an intelligence-led operation.
Eyewitnesses told of a Police Scotland helicopter hovering over the residential streets, close to the university and armed officers were seen searching nearby gardens.
Other armed officers in plain clothes were seen to be scaling walls and fences to the rear of a property.
The area, populated by a number of large houses and flats, is a mix of residents and students.