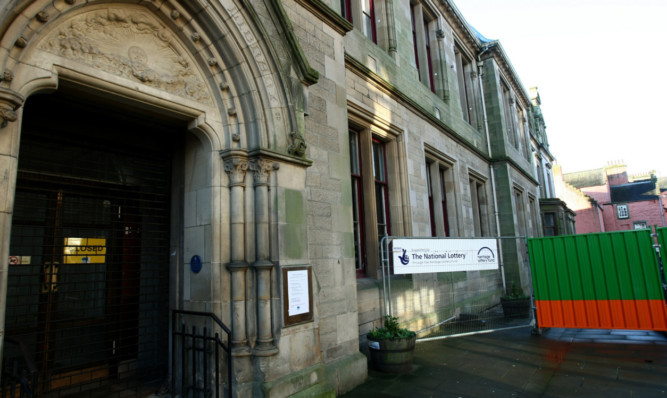 Andrew Carnegie's name will be retained by Dunfermline's new museum and art gallery.
Town councillors approved Dunfermline Carnegie Library and Galleries as the title for the £12 million facility being built in Abbot Street. The venue, part-funded by the Heritage Lottery Fund, will integrate with the existing Carnegie Library.
City of Dunfermline area committee councillor Helen Law said: "It's only right that we retain and celebrate the rich Carnegie history, with the world's first Carnegie Library forming part of this integrated facility.
"Dunfermline Carnegie Library and Galleries allows us to do just that. It also complements Fife's other integrated library, museum and art gallery well, the recently refurbished Kirkcaldy Galleries.
"It will undoubtedly help to increase tourism to the area as a great new asset to the heritage quarter and wider town centre."
When the committee met on Wednesday, disappointment was expressed that there was no opportunity for the public to help decide the name, as happened in Kirkcaldy.
However, Mrs Law said councillors had spoken to residents and other interested parties to gather views.
Cultural partnerships and events strategy manager Linda Temple also said it was important to give the facility a title before a marketing campaign begins this month.
The word galleries, she said, captures the wide range of cultural services to be delivered from the building and using both Dunfermline and Carnegie reflects the centre's local and national status.
"This is not just a local facility, although that is hugely important, it will be a facility of national importance," she added.
"It will be one of the most important museums in Scotland."
Building work began last month and Dunfermline Carnegie Library and Galleries is expected to open next year.