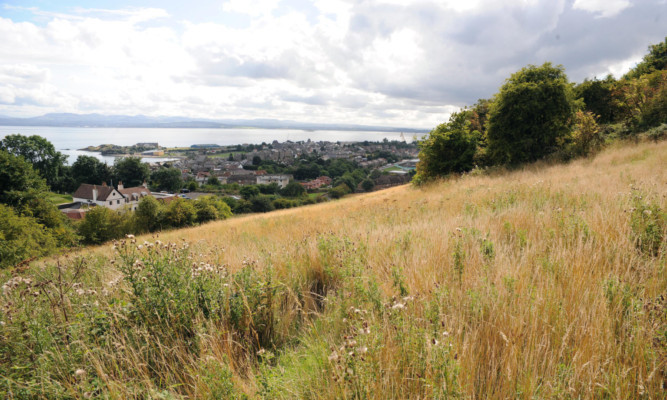 Plans to build a self-sustaining eco-community in Burntisland have been refused by Fife councillors.
Members of the local authority's central planning committee said that proposals to build 12 green homes at Dodhead would not fit in with the local landscape.
The ambitious plans, submitted by the Kinghorn-based Sustainable Communities Initiative, would also have seen a visitors centre established at Widows Land, directly opposite Burntisland Golf Club.
Councillor George Kay was one of those to agree with the recommendation of planning officers in refusing the application, saying: "As a local member I have been aware of this development for around five years.
"It's been backwards and forwards to various community councils and members of the public and now when it has come forward, I must say that I am very disappointed.
"There are more questions than answers and so many things that leave us with uncertainty.
"I would have to say that, with great sadness, I have to agree with the officers' recommendations for refusal. This is not something that I can sign up to."
The SCI had hoped to use the site as a demonstration of a low-energy project.
The 12 "earthship" houses, similar to the SCI's visitor centre at Kinghorn Loch, would be joined by a straw bale bunkhouse, offering tourist and study accommodation.
Both would utilise renewable energy systems, while water would also be provided independently, harvested on-site and reused.
In a summary to councillors, planning officer Angus Dodds said that the design of the community failed to respect the local landscape. He said: "The character of Burntisland is considered to be very distinct and largely defined by its landscape setting, and the Binn Hill to the north of the town.
"Insufficient graphical information has been submitted by the applicants to definitively show the impact of the development on the town, and while attempts have been made by the applicants to supply 18 photo-montage images, it is considered that the setting of the town is too sensitive to allow for a development of this kind to take place without the submission of further detailed graphical information."
Mr Dodds added, however, that "the proposals represent a laudable attempt to plan and create a sustainable, practical community at the edge of Burntisland that would create jobs, a learning centre and a self-sustaining community agriculture scheme."
Acknowledging the ethos behind the application, councillor Neil Crooks said he hoped that yesterday's decision would not deter other such proposals.
He added: "This is the type of innovative thinking that I welcome and I don't want the applicant to go away thinking that we are against this kind of development."
Photo by David Wardle