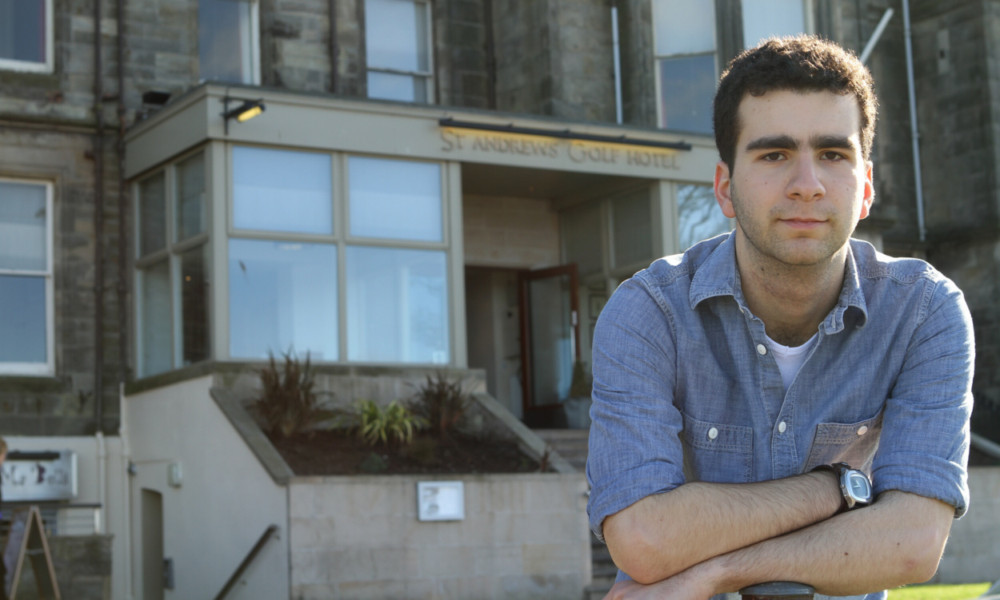 A St Andrews hotel called off a pro-Israeli charity ball after being told there would be a Palestinian protest outside and the possibility of violence.
The two sides were unrepentant after the latest outbreak of Middle Eastern tension in the university town at the weekend.
The St Andrews Golf Hotel on the Scores pulled the plug on the St Andrews Jewish Society event on Friday for "health and safety reasons" after discussing the situation with the police.
The venue had accepted a booking for the event for seven charities, including Friends of the Israeli Defence Forces and the Jewish National Fund.
The hotel then received emails and phone calls of an aggressive nature and also learned there would be a protest outside by the Scottish Palestinian Solidarity Campaign.
Manager Neil Thomson raised the issue with the police and decided that the health and safety of patrons, staff and neighbours could not be guaranteed.
"We decided to cancel the booking for health and safety reasons," he added, declining to comment further.
A spokesman for police in Fife said: "The hotel discussed the situation with us and the decision to cancel was taken by the hotel."
The event was rearranged at another venue which Joel Salmon, president of St Andrews Jewish Society, declined to reveal. It was "a resounding success" and raised nearly £1,000.
Of the beneficiaries, he described FIDF as Israel's Help for Heroes and said the JNF was building a bomb shelter for a community targeted by Gaza rocket attacks.
"Despite the adverse circumstances of the venue pulling out the day before due to allegedly aggressive phone calls and emails from individuals supporting the SPSC, the Jewish Society was able to secure an alternative venue," he said.
"The security of our guests will always be our primary concern and so we relocated the ball to a secret location."
The society has been "overwhelmed by the support received from the Jewish community, the university and the local authorities."
He said the protest was organised by people with little or no connection to St Andrews, and added that the society "will not cave in to intimidation or bullying".
Mick Napier, of the SPSC, said his organisation was involved in the protest and had nothing to do with threats of violence.
He described the beneficiaries as militant Zionist organisations, which supported apartheid and perpetrated terrible crimes against the people of Palestine.
"We hope the cancellation of the event will set a precedent and it will be increasingly difficult for the society to hold fundraising events for these organisations," he said.