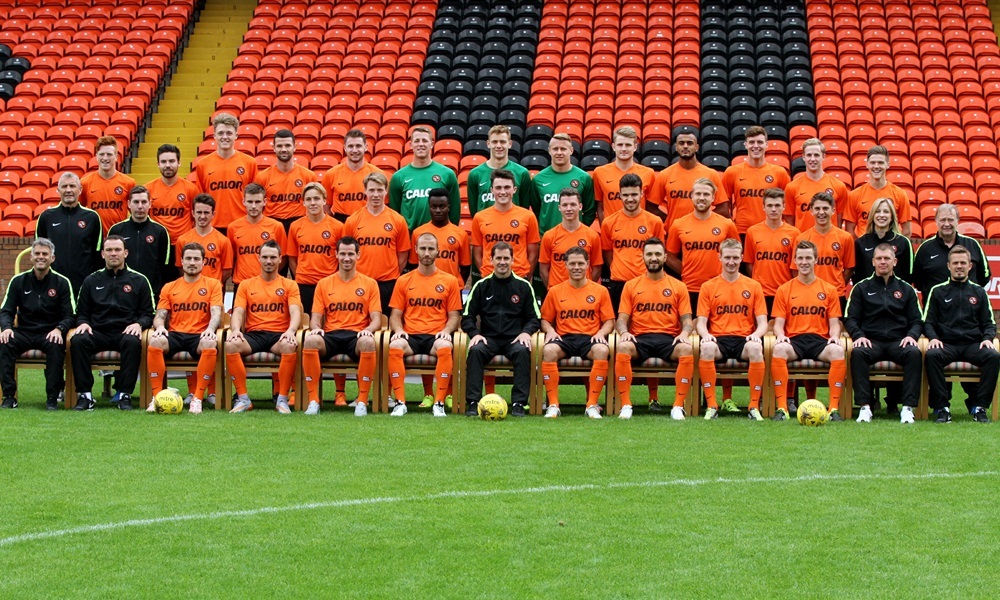 Jordan Spieth's Masters meltdown proves that nothing in sport is certain, and Dundee United escaping relegation from the Premiership wouldn't be the biggest football shock of all time.
However, you won't find many people making a case for it after Saturday's disastrous set of results.
Eight points adrift of Kilmarnock with just the five post-split fixtures to play, even the most optimistic United supporters are now expecting the worst.
Thoughts will turn, if they haven't turned already, to which players are worth keeping for next season if the Tangerines go down, who will be released and who the club will try to move on before their contracts run out.
Gavin Gunning has already been shown the door, but here Courier sports editor Eric Nicolson has his say on who should stay and who else should go.
Under contract playersHenri Anier. He became a bit of a cult hero for a couple of weeks on the back of his Scottish Cup heroics in Dingwall, and it made you wonder why we hadn't seen more (make that anything) of him before. But he still goes missing far too frequently and hasn't done nearly enough to suggest United would be unwise to move him on. Verdict go.
Darko Bodul. Together with Rodney Sneijder, Bodul summed up all that went wrong with Jackie McNamara's summer transfer business. Ill-suited to the Scottish Premiership, and even more ill-suited to the Scottish Championship. Verdict go.
Sean Dillon. Has never hidden (on the pitch and off it when he's been required to explain away yet another terrible United performance). Is past his best but would still be worth keeping for his dressing room influence and versatility across the backline. Could possibly double up as a youth coach as well. Verdict stay.
Paul Dixon. Like Dillon, Dixon is one of the good guys and straight-talkers. He's been a shadow of the player who was one of the best attacking full-backs in Scotland during his first spell at the club, though. Injuries have had a lot to do with that. One of the toughest calls, perhaps, but maybe a parting of the ways would be best for player and club. Verdict go.
Coll Donaldson. Would be too early to cast him out. Still young and has promise. The Championship is probably the best place for him to gain some footballing street savvy. Verdict stay.
Mark Durnan. Was signed because he was a very good Championship defender. The Scottish second tier may turn out to be his level, but it should be horses for courses and it wouldn't make much sense to get rid of one of your proven course and distance performers. Verdict stay.
Robbie Muirhead. I've seen Muirhead play well in the Premiership this season. Just not for Dundee United. Has been starved of game-time since returning from Partick Thistle but needs a run of matches before a proper judgment should be made. Time still on his side and worth persevering with. Verdict stay.
Simon Murray. Puts others to shame with his work-rate. League Two to Premiership was too big a jump, but League Two to Championship might not be. Verdict stay.
Paul Paton. The player you would want to build a promotion-winning team around. His return to the side was the biggest single reason that United's form picked up which makes news of his new injury blow all the harder to take for United. The question will be, can they keep him? United may be offered cash to sell, and be in no position to turn it down. Verdict stay.
Blair Spittal. Surely in the right position Spittal would shine in the Championship and United could actually make a nice profit on him down the line. Verdict stay.
Michal Szromnik. Just hasn't looked good enough. Verdict go.
Luis Zwick. Ditto. Verdict go.
Charlie Telfer. Has had half a season to get used to the Championship on loan at Livingston so is worth being given another half with United before making a final decision on him. Verdict stay.
Scott Fraser. This United team has been no place for a young player to make a name for himself but Fraser has shown flashes of real potential. Like Spittal, could be an asset. Verdict stay.
Out of contract playersRyan Dow. A very talented player who will flourish elsewhere (probably McDiarmid Park). Needs a fresh challenge. Verdict go.
Guy Demel. Has the physical attributes for the Scottish game, but the wages-to-output ratio just doesn't stack up. Verdict go.
Chris Erskine. Gone already inspirit and probably counting downthe days until he returns to Firhill. Verdict gone.
Gavin Gunning.Verdict enough said.
Eiji Kawashima. There have been moments when you have seen why he has won a lot of caps for his country but not enough of them. He won't be hanging around for trips to Palmerston and Paisley. It won't blow United'scut-down budget to find a better replacement. Verdict go.
Callum Morris. Had he been under contract I would have said keep him, for the same reason as Durnan. Has done it in the lower leagues. But United will need at least one new centre-back, so space needs to be made. If he's kept on, though, it wouldn't be the worst decision ever. Verdict go.
Edward Ofere. A centre-forward who can guarantee goals will be a summer priority. Ofere isn't that man. Verdict go.
John Rankin. There was a time when some United fans wanted an upgrade on Paton and Rankin in the middle of the park. But if they are together in the Championship, that would be a combination well-suited to the job in hand. Verdict stay.
Florent Sinama Pongolle. A risk that never looked like paying off. Has made no impact, as many suspected. Verdict go.
Billy Mckay. There's no chance of Mckay staying, as much as United fans would probably like him to. Verdict go.
Kyle Knoyle. Doesn't look good enough for West Ham but has acquitted himself well since he was given his chance at United, and perhaps should have been thrown in a few weeks earlier. English lower leagues will appeal more to him than the Scottish lower leagues, you would think. Verdict go.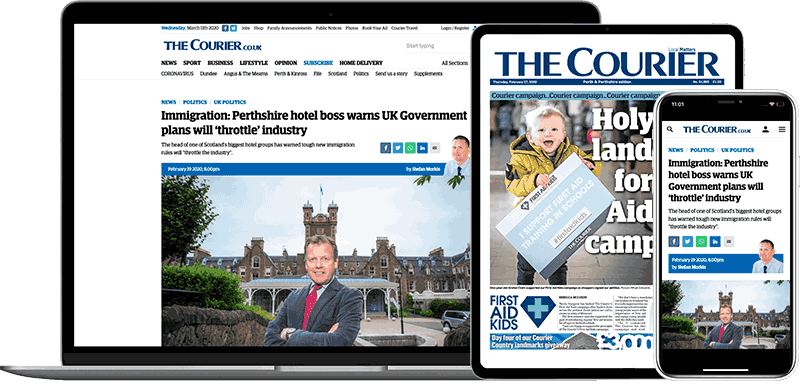 Help support quality local journalism … become a digital subscriber to The Courier
For as little as £5.99 a month you can access all of our content, including Premium articles.
Subscribe