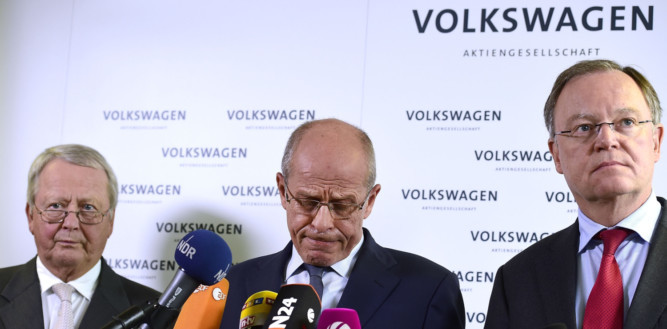 The scandal involving Volkswagen cheating car pollution rules in the USA has raised serious questions about how long the UK government has known about the scandal.
It has also thrown a spotlight on emissions testingparticularly in Europe.
For years, campaigners have complained that emissions data claimed by manufacturers was a fantasy.
But amid warnings that owners of petrol-fuelled cars could also be dragged into the Volkswagen emissions rigging scandal, how worried should drivers and customers in Britain be?
The action against Volkswagen in the US began with diesel emissions research by the International Council on Clean Transportation in 2013 and 2014 which found a huge discrepancy in real-world performance and official laboratory tests.
When 'DieselGate' broke on Monday, a survey by Sewells Research suggested that 95% of company fleet decision makers believes the US investigation will extend to the UK, and 81% expect implications for the UK fleet market.
More than two thirds (68%) of 300 surveyed fleet decision makers believe cars in the UK will be affected and a large number (61%) will expect reimbursement for any resulting recalls in the UK.
Transport Secretary Patrick McLoughlin has since announced that diesel cars will be re-tested in Britain.
He has called for the European Commission to launch an urgent investigation after the German car manufacturer admitted that 11 million vehicles worldwide could have been fitted with software which misled regulators.
Cars were able to pass strict environmental checks, while still spewing out dangerous levels of nitrogen oxides on the road, thanks to software designed to switch on fume-suppressing technology during testing.
Fears have been expressed that millions of cars in Britain could now have to be recalled, and if manufacturers are forced to install new technology to cut fumes, car owners could see performance drop dramatically.
The situation has led to France's finance minister to call for a "Europe-wide" probe while Germany, South Korea and Italy have all launched independent inquiries.
The Society of Motor Manufacturers & Traders (SMMT) has welcomed the UK government's decision to re-examine the automotive emission testing that has been undertaken in the UK.
It said it is vital to reassure consumers that the cars operating on our roads are fully safe, legal and comply with all the latest emission requirements.
But according to SMMT chief executive Mike Hawes, there is "no evidence" to suggest a wider industry problem.
Mr Hawes said: "The UK automotive industry understands the concerns consumers may have following the actions of one manufacturer in regard to emissions testing and the subsequent decision to recall a large number of its cars. This is, however, an issue affecting just one company and there is no evidence to suggest that any other company is involved, let alone that this is an industry-wide issue.
"Consumers should be reassured that cars sold in the UK must comply with strict European laws. All cars must complete a standard emissions test, which, unlike in the US, is independently witnessed by a government-appointed independent agency.
"On the separate on-going debate about real world testing, the industry accepts that the current test method for cars is out of date and is seeking agreement from the European Commission for a new emissions test that embraces new testing technologies and which is more representative of on-road conditions."
Meanwhile, car manufacturers are being encouraged to offer UK motorists a more comprehensive vehicle choice with the re-introduction of cleaner autogas LPG powered models.
With poor air quality thought to be responsible for more than 29,000 premature deaths each year in the UK, the stakes are high.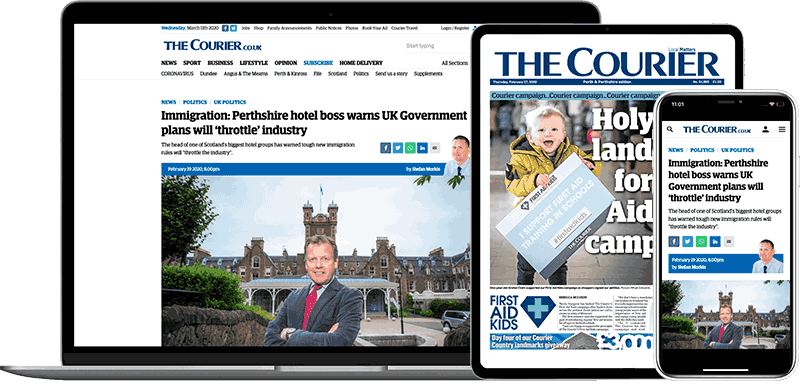 Help support quality local journalism … become a digital subscriber to The Courier
For as little as £5.99 a month you can access all of our content, including Premium articles.
Subscribe