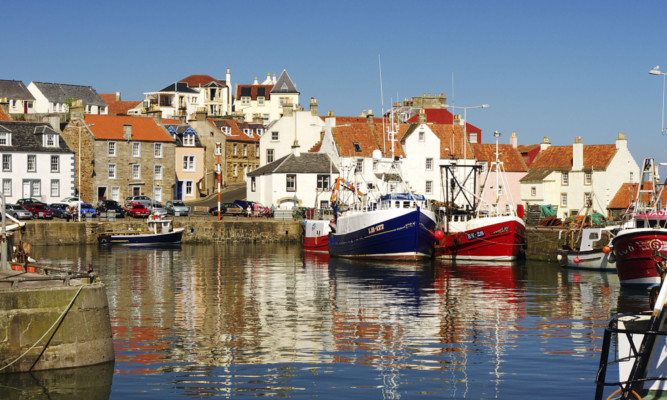 As the debate rages on in Courier country councils about the cost involved in preserving Gaelic language and culture, Caroline Lindsay looks at the language's history on the east coast.
Gaelic came to Scotland with the Gaels or Scots from Ireland when they settled in Argyll around 500 AD and spread out when the Kingdom of the Scots extended throughout the country.
The language reached its zenith around 1100 AD when it was spoken from Caithness in the north to Annan in the south and from Fife in the east to the Islands in the west. It was the language of the kings of Scotland until Malcolm Canmore married his wife who spoke no Gaelic, and from then on the influence of Gaelic began to wane among the aristocrats of the Lowlands.
In the 17th century a series of anti-Gaelic laws were passed and after the Battle of Culloden other laws were enacted against Gaelic language and culture; while the Highland Clearances began in the late 18th century and continued for a hundred years.
Despite these injustices, the Gaelic language didn't die out. Gaelic culture underwent a revival in the 19th century, and has continued to the present day. Poets like Sorley MacLean, Derick Thomson, Iain Crichton Smith and George Campbell Hay rose to prominence after the Second World War. Radio nan Gidheal has been in operation since the 1980s and a television channel, BBC Alba, began broadcasting in the early 2000s.
The problem is that the situation facing Gaelic at local level is tricky. The 2001 Census showed that fewer than 60,000 people could speak Gaelic although more than 92,000 can understand it. There were no areas where Gaelic remained as strong as it had been 100 years earlier and even in the Western Isles it had become a minority language.
The 2011 census showed that the number of Gaelic language speakers in Scotland 58,000 has almost stabilised at 2001 Census figures. This is partly attributable to the growth in the number of children learning Gaelic in nurseries and primary schools.
Every council across the country is bound by the Gaelic Language (Scotland) Act, which was passed by the Scottish parliament in 2005 with a view to creating a sustainable future for the language by raising its status and profile.
The Act also saw the setting up of Bord na Gaidhlig, with one if its roles being to require public bodies such as councils to prepare and publish Gaelic language plans. But some councillors across Courier Country have spoken out against efforts to promote and encourage the Gaelic language, claiming that it will be a drain on resources.
Author, historian and artist Tim Neat, from Wormit, who has a special interest in Gaelic, says: "I agree that if money is very short then promoting Gaelic is not an absolute priority.
"A meeting was held recently to discuss this very subject and nobody turned up so it can't be something that many people feel too strongly about."
"However, there's a big difference between spending money on boosting the profile of Gaelic in cities and promoting it in small rural communities where it does matter.
"The cultural force of a city is completely different, where there are multiple opportunities and riches. But in the smaller communities there is still a direct link and Gaelic is part of the very framework of society so promoting the Gaelic language and culture fits in easier and better than in the cities.
"We shouldn't lose that and although there are no longer any indigenous speakers it's an easy thing to reawaken, while the musical, storytelling and social influences are all still there.
"It would be nice if Gaelic could be promoted everywhere as an extra offer but at times of stringency, decisions have to be made and other things prioritised.
"The democratic interest of people should be taken into account but at the same time its wider cultural implications should be nurtured. Gaelic TV has been a great success and reaches well outside traditional Gael territory.
"It would be very disappointing if Gaelic wasn't nurtured in the nurseries and primary schools of countryside communities and it's much better to focus on this than to aim for a thin spread everywhere and pretend it's going well."
Other Courier country place names with a Gaelic past:
Montrose: Mon Rose 'the moor of the wood'
Crieff: Craiobh 'tree place'
Perth: Peairt 'copse'
Dundee: Dun De 'tay fort'
Kinross: Ceann Rois 'wood end'
Rosyth: Rossaighead 'cape of arrows'
Strathmiglo: Srathmigloch 'valley of the bog and loch'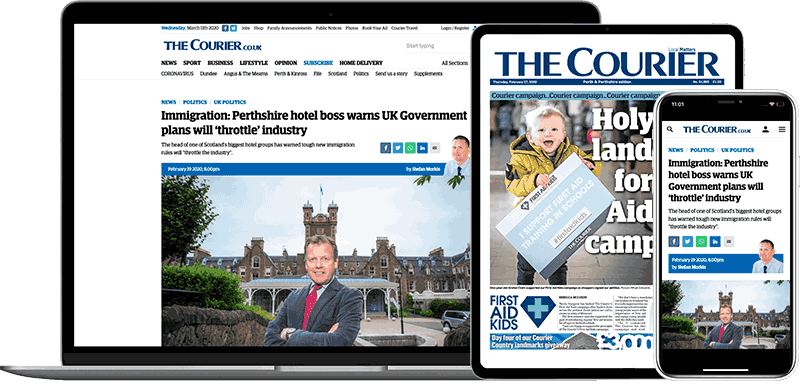 Help support quality local journalism … become a digital subscriber to The Courier
For as little as £5.99 a month you can access all of our content, including Premium articles.
Subscribe