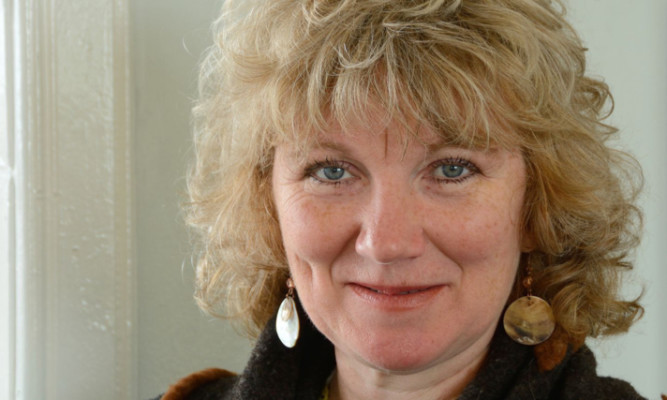 In the latest of our features about The ARCHIE Foundation's appeal to raise £2 million for Tayside Children's Hospital's new twin theatre suite, Dundee psychologist Dr Suzanne Zeedyk tells Caroline Lindsay about the science behind the charity.
Imagine a world with fewer heart attacks and prisons, better paid childcare staff, happier marriages and more laughter.
According to Dr Suzanne Zeedyk, this really is possible if we understand what the science of human connection from the moment of conception is telling us.
A scientist with Dundee University for 20 years, in 2011 Dr Suzanne Zeedyk resigned from her position so she could develop her work with the public about our human need for emotional and physiological connection.
Working with organisations across the world, her aim is to strengthen awareness of the decisions we take about caring for our children and highlighting how we can create the best future for our children and our society.
"The development of the key pathways in the brain between conception and the age of three are absolutely crucial during this time, and the importance of interaction between mothers and babies what we call attachment theory is far bigger than we used to think.
Babies come into the world already connected and this has implications for parenting, politics, social care and hospital policies," says Suzanne. "This discovery is really exciting but also a little daunting. In many ways it makes a lot of intuitive sense but if people don't understand the neuroscience behind it, it makes it harder to put into practice."
Suzanne was impressed by The ARCHIE Foundation's understanding of the significance of this knowledge, following her discussions with ARCHIE's CEO David Cunningham, who was one of her students from her Dundee University lecturing days.
"The ARCHIE Foundation totally gets it they're interested in providing good hospital care for children and understand that the way medical staff interact with the child has a massive development on the child's mental and physical well-being, as well as their long-term development.
"Back in 1952 a Scottish psychologist called James Robertson made a documentary called A Two-Year-Old Goes to Hospital. Until then it had been standard practice for a sick young child to be sent to hospital for treatment sometimes for weeks on end without being allowed to receive visits from his or her parents. Dr Robertson was concerned by this and his ground breaking film showed the terribly negative effects this kind of treatment had on a child's development.
"The film caused a major row because what he was showing was so deeply uncomfortable for hospital staff but it changed the way things were done nowadays we wouldn't dream of leaving a child alone in hospital."
But, says Suzanne, although this science has expanded enormously in the last 10 years, we're still doing things to children that could be damaging without realising it, and that has implications across the spectrum for nursery staff, social workers and businesses.
"This is where the ARCHIE's work is so valuable," she says. "The attention the team are giving to the little extras for Tayside Children's Hospital appeal is fantastic. If you're stressed your body produces a hormone called cortisol and that tells your body you're in danger.
"If you feel safe, your body produces oxytocin which keeps you calm and relaxed. The thought going into the details for the new operating suite, from the colours they'll be using to the journey to theatre, will all help create a sense of safety, rather than a sense of threat, and are integral to a child's time in hospital. If you look carefully at ARCHIE's logo, the little creature is holding a toy rabbit. You might not think anything of this but the rabbit is an attachment object, crucially important for keeping children calm, which is vital to their well-being and self-regulating their anxiety levels."
Suzanne and her team hope to explain the neuroscience of early years intervention and the "science" behind ARCHIE through a series of public events, talks and film nights. Her own documentary, The Connected Baby, demonstrates babies' innate capacity to communicate, showing in-depth scenes of babies playing jokes on their siblings, being scared by their image in the camera lens, sticking tongues out at their parents and keeping track of their mum while she searches for a new nappy.
"I want to help the public think in new ways and to feel confident about parenting we live in such a blame culture but I want to take blame and criticism away from both parents and children. Knowing about the science helps us counter all that."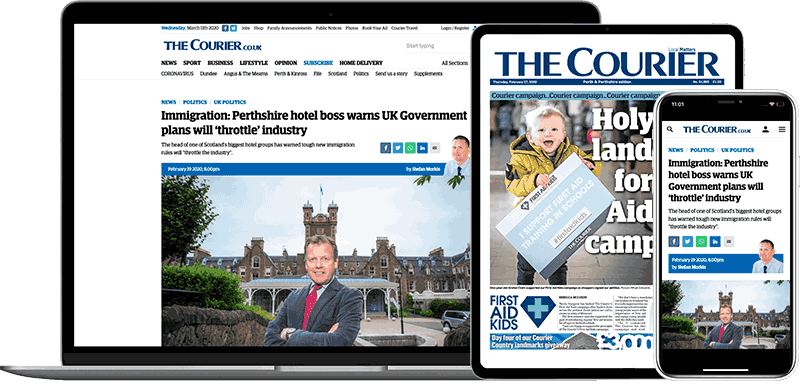 Help support quality local journalism … become a digital subscriber to The Courier
For as little as £5.99 a month you can access all of our content, including Premium articles.
Subscribe