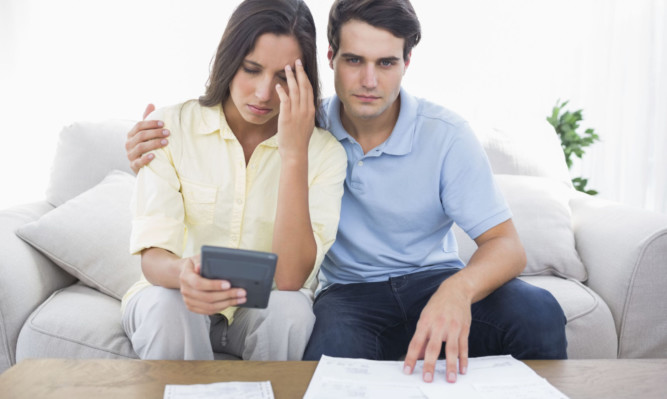 New figures reveal that more than three million households across the country are living on a knife-edge where a small drop in income could cost them their home, discovers Caroline Lindsay.
Food or rent? Having to choose between the two sounds like a scene from a Dickensian novel but, in fact, that's the shocking choice that many people across the UK are having to make now. New analysis of government data by St Andrews University, on behalf of Shelter, found that one in eight households in the UK is surviving on low incomes while paying unaffordable housing costs, putting them under huge financial pressure.
The research paints a worrying picture of families pushed close to breaking point, with further statistics showing that some families have even had to sell possessions to cover their housing costs.
Despite working full time, mother-of-two Lou, 42, spends so much of her income on rent that making ends meet is a constant struggle: "Even though I work every day and live in a small flat, the rent eats up so much money that it's almost impossible to make do with what's left over each month, and I can't move because there's nowhere else remotely near to work I could dream of affording.
"I've had to borrow money off my friends and family to cover my rent, and I'm always making tough decisions on what I can and can't afford for my youngest. Things have got so bad that I've even missed paying bills because I had to put food on the table, and that's when the debts start to mount up.
"It's such an uphill battle. I've faced losing my home before and I live in dread of having to go through that again. The idea of losing my job just doesn't bear thinking about."
Campbell Robb, Shelter's chief executive, said that too many families are living close to a financial cliff edge: "Every day at Shelter we hear from people who, through no fault of their own, are finding it impossible to keep up with sky-high housing costs. It's terrifying to think that many of us are resorting to avoiding bills or selling possessions in a desperate bid to make ends meet.
"The government must make sure families who are already battling to keep their heads above water don't slip through the growing holes in our safety net, and into a downward spiral which could result in the loss of their home."
Last month, Shelter also reported that many working parents are having to cut back on buying food to be able to afford their rent or mortgage.
"No parent should be forced to choose between putting food on the table and paying for the roof over their children's heads. These shocking figures show that millions of us are having to make these kinds of agonising choices every day," said Mr Robb.
"No matter how hard ordinary families work, with housing swallowing so much of their monthly budget, any drop in income can all too quickly put their home at serious risk. We desperately need the government to make sure there is a safety net that's strong enough to catch families who fall on hard times, and stop them from going through the tragedy of losing their home."
Professor Donald Houston, the main author of the St Andrews University report, explained: "It's difficult to boil the report down as it revealed such a lot but most importantly it shows a combination of very high housing costs and a reduction in welfare provision means that when people find themselves out of work many are now unable to meet their housing costs in times of need and need to focus on finding a new place to live rather than finding a new job.
"Across the UK 625,000 households are facing high housing costs relative to their income and are behind with their monthly bills 125,000 of these are receiving no support from the welfare system.
"The broader conclusion of the report is, really, that housing across the UK is at crisis point. With the financial crisis, the wheels have come off owner-occupied property over much of the country people can't get mortgages because of lending restrictions, or they can't get a deposit and are forced into over-stretching themselves because of high house prices and low wages, both of which are becoming more widespread problems across the UK. There isn't a proper rental system it's almost impossible to get into social housing, and so private renting has grown hugely in the last 20 years but it's largely unregulated, so can't provide a secure long-term home and often has a lower quality of maintenance and repair.
"On the one hand we have rising housing costs while on the other we have cuts in the social sector like the bedroom tax, and, in the private sector, substantial cuts to benefits like Local Housing Allowance and Support for Mortgage Interest (SMI)."
So what is the solution? "Beyond the immediate welfare issues highlighted in the Shelter report, in the longer term we need to find ways to get institution investors interested in rental property, which is a massively growing market opportunity and to get higher-quality private rental, and simply build more houses in all tenures. In an independent Scotland, housing-related state benefits would come fully under the power of the Scottish Government," says Prof Houston. "But there are big differences in housing in the south of the UK and the north affordability problems are more acute in the south of England but there still some hot spots in Scotland, particularly Aberdeen and parts of Edinburgh. Housing policy would become more integrated in an independent Scotland."
Faisal Choudhry of Savills added: "While Scotland is more affordable in terms of housing costs compared to the rest of the UK, I'm under no illusion that many families are still facing tough times. Because the economy is still fragile, it requires good investment, most importantly in the education sector, especially good quality state schools as these are the foundation stones for a strong economy with a highly skilled labour force which will ultimately improve the quality of life for communities across Scotland.
"A Yes vote in the Referendum will result in a subdued market with little growth in terms of house values. A No vote will boost consumer confidence and lead to an end of uncertainty. But in either event, the market will still face significant challenges over the next couple of years in the shape of changes to stamp duty in Scotland and a possible rise in mortgage rates."
Anyone who is worried about losing their home can get free, independent housing advice at shelter.org.uk/advice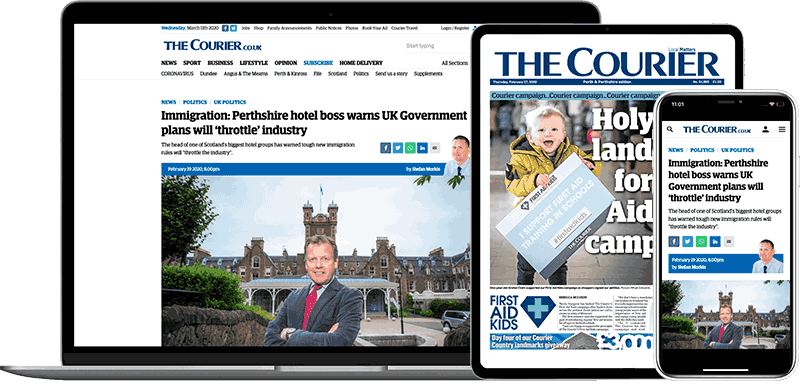 Help support quality local journalism … become a digital subscriber to The Courier
For as little as £5.99 a month you can access all of our content, including Premium articles.
Subscribe