Scotland's oldest miniature railway celebrated its 80th anniversary by unveiling a new attraction.
Kerr's Miniature Railway in Arbroath has carried nearly two million passengers since it opened in 1935.
The line at West Links was planned and built by Matthew Kerr Sr and was an instant hit with the public.
In its first season it carried 11,350 passengers, for the princely sum of 3d each.
It passed to Matthew Kerr Jr in 1977 and, after he died in 2006, to his wife Jill and son John, who are aided by an enthusiastic band of volunteers.
"We are very proud to make it to 80 years," said John.
"When my grandfather built the line it was his living but since my father took over it's been run on a non-profit basis.
"We still run it for love."
John marked the occasion by showing off a new locomotive for the first time.
He purchased the loco from Mull's railway when it closed in 2011 before it underwent a complete overhaul.
"It was sent to a specialist in Hastings where it was fitted with a new engine and a hydraulic gear box, which powers her today," he said.
"She's been finished in the West Coast Railways livery, which is a lovely colour.
"The loco has been named Loch Lee which was one of my father's favourite spots."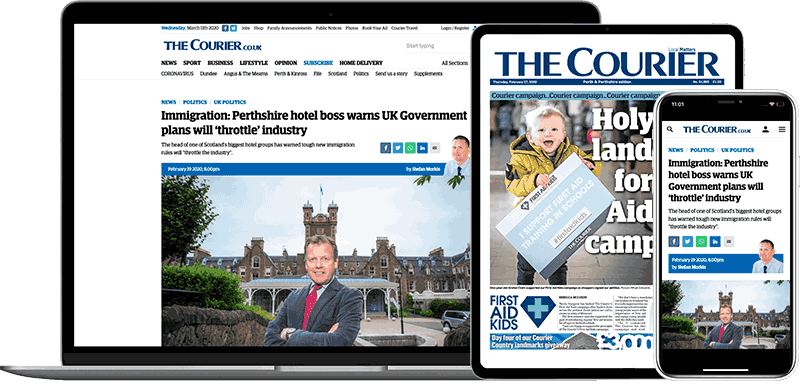 Help support quality local journalism … become a digital subscriber to The Courier
For as little as £5.99 a month you can access all of our content, including Premium articles.
Subscribe