A stunning timelapse video has captured the sheer scale of the work involved in building the second Queen Elizabeth Class aircraft carrier at Rosyth Dockyard.
Footage shows the voyage of the massive Lower Block 04 hull section of the carrier from BAE Systems in Glasgow where it was built to its new home in Fife.
The 11,200-tonne section of hull was transported by a sea-going barge and travelled around the north coast of Scotland to reach the assembly site, a journey of more than 600 miles over five days.
It left Govan on August 16, arriving in Rosyth on August 21, although there was a still a massive operation involved in floating the block off its specialist barge and moving it into position in dry dock ready to join the other sections in place.
When completed, the Queen Elizabeth Class will be the centrepiece of Britain's defence capability for the 21st century.
Each 65,000-tonne aircraft carrier will provide the armed forces with a four-acre military operating base, which can travel up to 500 miles per day to be deployed anywhere around the world.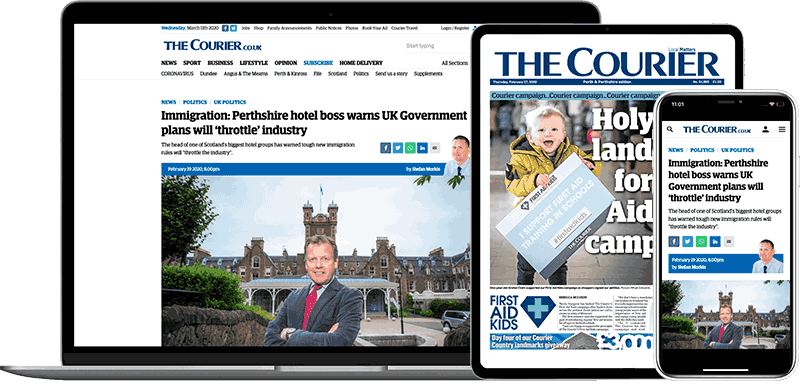 Help support quality local journalism … become a digital subscriber to The Courier
For as little as £5.99 a month you can access all of our content, including Premium articles.
Subscribe