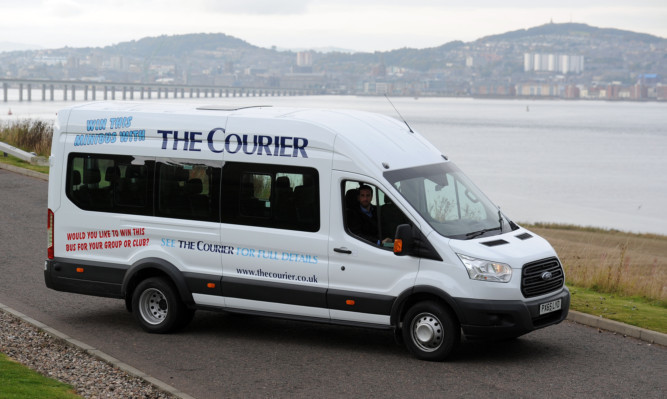 This is the ultimate people carrier.
Forget your Renault Espace, your Seat Alhambra, your Volkswagen Sharan. Those only carry seven people.
This thing carries 17.
What we're looking at is the Ford Transit Minibus the very vehicle that one lucky group of Courier readers will win for their community, sports club or other organisation.
As this newspaper's motoring editor, the powers-that-be despatched me to carry out a road test, giving the definitive verdict on the vehicle.
What we have here is the Ford Transit 460 L4 Minibus 2.2-litre diesel.
The basic price for it is £33,645 plus VAT, which brings the total cost to a little over £40,000. That makes it quite an incredible prize.To register for your chance to win this minibus, visit www.thecourier.co.uk/minibusSo what's it like?
"Roomy" is too small a word to describe the space on offer here. It seats 17 people, with a central aisle for easy access. Even at 6ft 5in I can stand up in the back.
There's a huge windscreen up front and large windows in the back, making it feel even roomier inside and ensuring no matter where you're sitting, you're not short-changed when it comes to getting a good view.
https://youtube.com/watch?v=LuNpxXQzzRA%3Frel%3D0
Anyone worried about commandeering a vehicle nearly seven metres (almost 23ft) long shouldn't be concerned my mum could drive it.
The driving position is very car-like, as are the controls. The gearbox is easy to use and the biting point on the clutch is a cinch to find.
There is also a hill start assist, meaning you won't roll backwards when pulling away on an incline.
The 2.2-litre diesel has 125bhp, which doesn't sound like a lot to propel a minibus and 17 people but it has mountains of torque so it pulls like a train. Even fully laden, uphill and in winter it'll have plenty of get up and go.
I took the minibus for a tour around Dundee and Fife.
It does, it must be admitted, have a bit of length about it. Volkswagen's Up need not worry that its position as the best city car is in any jeopardy.
It will zip from 0-30mph in no time, however, getting out of junctions easily, and light power steering makes taking roundabouts and sharp bends an easy matter. Need to reverse? No problem an array of sensors let you know if you're about to hit anything.
Heading out of the city across the Tay Bridge into Fife gave me a chance to stretch its legs a little bit.
There are six forward gears (many minibuses only have five) which gives better fuel efficiency on long journeys and also keeps the revs down, reducing cabin noise so you can have a good old natter with your passengers. A handy indicator tells you when to change gears for maximum efficiency and there's start/stop technology to preserve even more fuel.
Anyone who drives a Ford Fiesta, Focus or Mondeo will be familiar with the dashboard layout in the minibus.
It's very car-like and there are all the creature comforts you would expect, including air conditioning, a digital radio and Bluetooth for hands-free phone calls.
Are we giving away a duffer? Most certainly not.
Price: £40,374
CO2 emissions: 196g/km
Economy: 38.2mpg.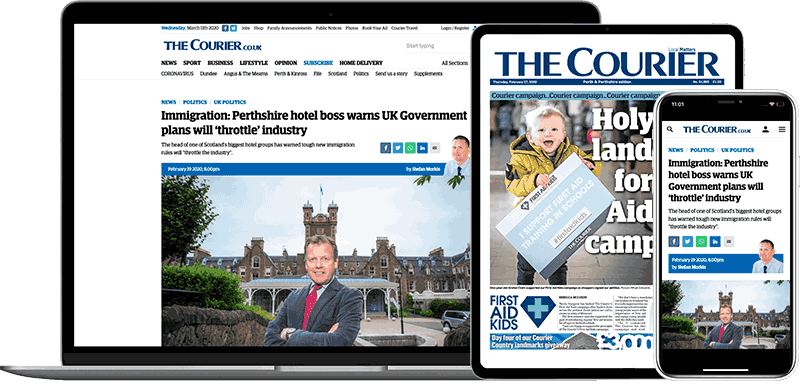 Help support quality local journalism … become a digital subscriber to The Courier
For as little as £5.99 a month you can access all of our content, including Premium articles.
Subscribe