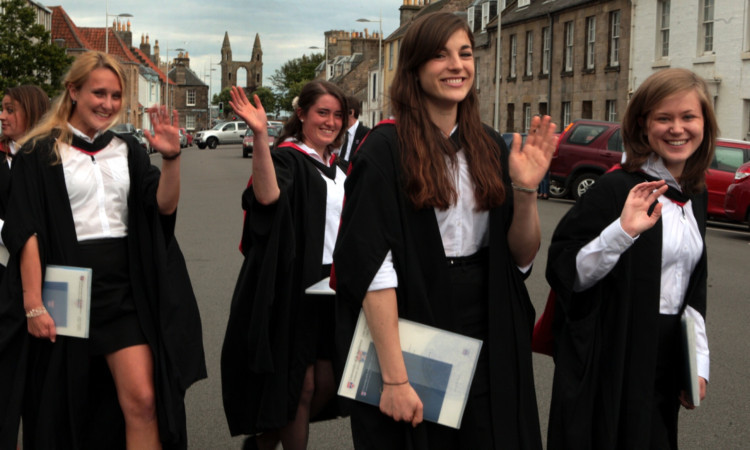 The number of students at colleges in Tayside, Fife and Forth Valley has fallen by more than 37,000 since the SNP came to power, new figures have shown.
Alex Salmond was accused of "cooking the books" on college places as the First Minister insisted numbers are at record levels.
The total number of college students fell by 16% between 2010/11 and 2011/12, to 257,913. And, since 2007/08, the number at Adam Smith College has dropped by 21,893 from 34,508 to 12,615, according to statistics obtained by Labour.
Elsewhere, there are 2,349 fewer students at Angus College; 1,378 at Carnegie College; Dundee College has declined by 4,096; Elmwood College's figures are down from 5,096 to 2,578; Forth Valley College has lost 3,909; and Perth College's numbers have gone down by 1,217 over the same period.
Labour leader Johann Lamont repeatedly asked Mr Salmond in the Holyrood chamber if student numbers have gone up or down since he came to power in 2007, but did not receive a full answer.
The equivalent of 133,199 full-time students enrolled at Scotland's colleges in 2011/12, up from 129,343 in 2006/07, which Mr Salmond said "seems to be a substantial improvement and substantial achievement over these financially difficult years".
However, he cited the full-time equivalent number of students, when the number of hours needed to classify a course as a "full-time programme" was cut from 720 to 640 between 2012 and 2013.
Ms Lamont said: "That's what this Government has done: cut the hours of teaching, cut the definition of a full-time course and graduated with honours in cooking the books."
Labour cited figures from the Scottish Funding Council which show the number of women in college fell by 77,210 to 140,494 from 2007/08 to 2011/12.
At the same time, the number of 25 to 29-year-olds going to college fell by 64,045 to 108,78, while the number in this age group who had no qualifications when they started college dropped by 57,845 to 66,853.
Mr Salmond said the Scottish Government "prioritised" full-time college courses.
He added: "The reason that we have prioritised full-time courses in the colleges of Scotland is we believe that is the courses that lead into employment, it gives people the skills that are required."
A spokesman for the Scottish Funding Council said: "We introduced these changes in 2011 in response to colleges asking for more flexibility in course design.
"For learners, the changes have meant them being able to gain qualifications more effectively and at the same high quality Scotland's colleges have always delivered learning and teaching."