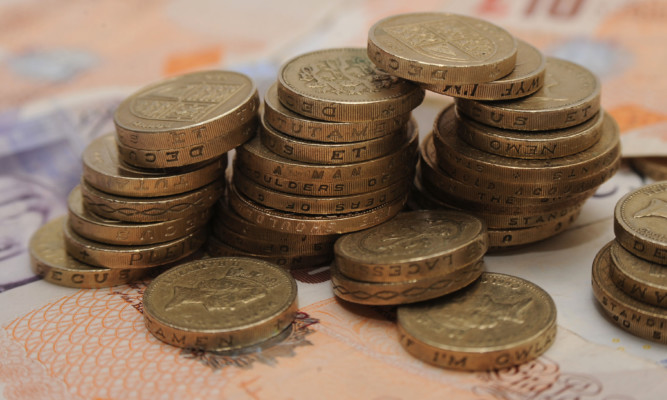 It was the kind of bold statement about the death of cash you might expect to hear from a man trying to promote an alternative method of payment.
"The next generation of children will not know what money is," predicted Tim Cook, the chief executive of Apple, as he promoted the Apple Pay alternative in a recent address to students.
For years, pocket money has been a rite of passage for many children.
A pound here for vacuuming. Fifty pence there for doing the dishes. For the more entrepreneurial child, it could become quite a lucrative money-making venture before graduating on to the morning paper round delivering newspapers (remember them?!) or a Saturday job working in a shop.
As a former paper boy myself, there was something 'real' about getting an envelope at the end of the week with crisp notes in it. It certainly helped give an early insight into what stuff cost.
But after thousands of years of currency, is cash dead, or have rumours of its demise been highly exaggerated?
It's very tempting to forecast the demise of cash especially when some English shops still seem reluctant to accept legal tender Scottish notes!
The end of physical money has been predicted for around 60 years, and with the increased use of credit cards, contactless payments and cryptocurrencies like Bitcoin, rumours of its death throes have only got louder.
Add to that salaries paid direct into bank accounts and standing orders whisking the money out again before it has barely had a chance to hit the sides of an (online) bank statement, and sometimes it feels as if we don't ever physically use money at all.
Last week, to mark 10 years since the introduction of Chip and Pin, the UK Cards Association announced that 78.5% of UK spending was now by plastic. It said the switchover a decade ago had "revolutionised" payments. Smartphone apps such as Apple Pay and Google Wallet are also challenging traditional payment methods.
If recent headlines are to be believed then cash as we know it could be gone within a decade.
A recent survey from Lloyds Bank suggested that only half of Brits believe cash will still be in day-to-day use in a decade's time, while 48% believe they will use contactless payments every day by 2025.
A total of 39% said they don't expect they'll need to use cash at all a decade from now.
More than a quarter expect to be able to make payments with watches, wristbands or other wearable technology, and 22% think they will regularly use their fingerprints to make payments.
The study even found that 7% of Britons expect to use a microchip embedded in their body to make regular purchases.
The cap on contactless payments, previously set at £20, recently rose to £30.
And the announcement in December by UK-based banknote printer De La Rue that it was cutting production across the world seemed to reflect this trend.
The company – which has been producing banknotes since 1860 – said it planned to reduce its capacity from eight billion notes a year to six billion as demand for paper notes falls.
But this only tells part of the story. As demand for paper notes has fallen, the company has moved into the production of plastic equivalents.
It is printing new polymer £5 and £10 notes for the Bank of England, which are entering circulation this year.
And the Bank of England, which regulates all UK bank notes, says that while cash's use is in continual decline, claims that it is set to disappear entirely are premature.
Demand for cash is likely to remain "substantial" for a number of years, according to the Bank of England's Chief Cashier Victoria Cleland, who told The Courier: "It's true that cash is no longer the only show in town, and it certainly can't claim to be the new kid on the block. But it's still vitally important. Cash is not ready for the retirement home, and certainly not the funeral home."
The chief cashier said that while payments in the UK are changing, cash remains a "vital part of the mix" and investment in banknotes by the cash industry should continue.
She said: "It is true, that as a society, we rely on cash less than we used to. But given the many ways that are now available to pay, I am often asked 'is cash about to die?' The short answer is 'no'. Cash is still a key player in the payments landscape.
"In 2014, cash accounted for 52% of consumer payments at the point-of-sale and was comfortably the most frequently used payment method.
"And in absolute terms, the use of cash at the point of sale in both volume and value terms is only slightly lower than it was 15 years ago.
"Aggregate demand for Bank of England notes has grown quickly, increasing by around three-quarters over the past decade, and has outpaced the growth in GDP since the 1990s. Today there are nearly three-and-a-half billion notes in circulation, totalling over £60bn.
"Some of this growth will have been driven by the supply and distribution chain, with more cash held in a greater number of ATMs, as well as bank branches, and retail stores. And some will have been driven by changes in the relative importance of cash's primary functions. At a time when demand for cash as a medium of exchange appears broadly stable, its use as a store of value appears to have grown with people increasingly hoarding cash, both domestically and overseas. The growth in hoarding whether it be under the mattress, in a safety deposit box, or even buried in the garden is likely to be due to a range of factors, including low interest rates and the financial crisis."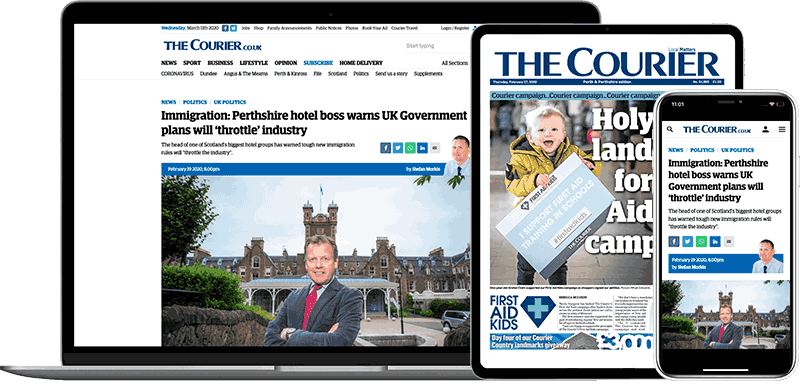 Help support quality local journalism … become a digital subscriber to The Courier
For as little as £5.99 a month you can access all of our content, including Premium articles.
Subscribe