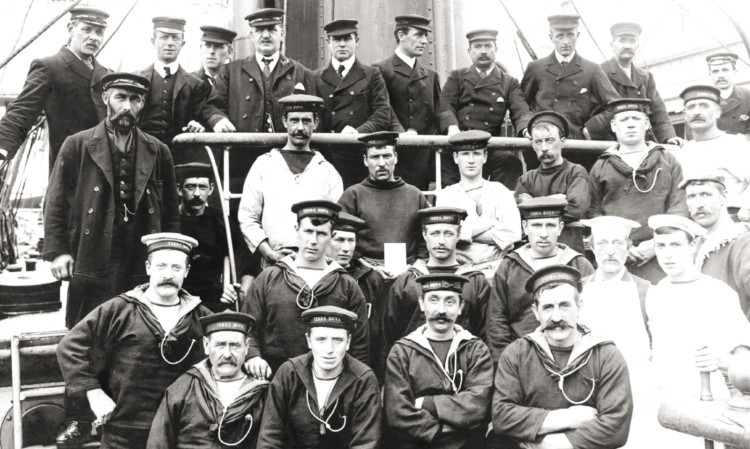 For more than 160 years Dundee sent ships to the Arctic to hunt whales. A remarkable new book documents this vital part of the city's history with fascinating photographs. Caroline Lindsay finds out more.
It was a brutal, dangerous business but one vital to the economy of Dundee.
As well as providing baleen or whalebone, the whaling ships brought home skins for the leather industry and oil which was essential for the scores of jute mills and factories.
Ancestors in the Arctic, by Malcolm Archibald, is a photographic history, part of a whaling collection of national significance held by the McManus in Dundee.
It tells the story of Dundee whaling and the men who sailed the frozen Arctic seas and includes images of whaling ships, whaling men, polar bears and the Inuit of the Arctic.
The book explains how ships built in Dundee became famous as possibly the best vessels for polar exploration of their time and how Dundee seamen were sought for their experience and skill.
The sailors had to head out to sea in all weathers and in terrible conditions in the hope of a profit from whalebone, skins and the whale oil.
Malcolm, who graduated as a mature student at Dundee University in 2011, has written books on 19th century crime.
He explains his interest in a place or a subject leads him to find out the real nitty-gritty, which eventually becomes a book.
"I read a line in a book describing the whalers as 'wild and rough' and this fascinated me," he says.
"I was determined to find out more and discovered that this image couldn't have been further from the truth. They were ordinary seamen and many of them were family men.
"When they got back home they would hand their basic wages and their oil money over to their wives. Far from being wild, drunken men, they were caring members of their families.
"Whaling was hard and filthy, physical work you could be working for several days at a time, catching a whale and taking off the blubber," says Malcolm.
The book, he explains, is a culmination of the year-long Dundee Whaling History Project.
"The McManus is now a one-stop shop for anyone who is interesting in Dundee's whaling history, with photographs, documents and other artefacts reflecting the experience of local men who battled against extreme conditions," he explains.
"It was a massive industry for the city from 1753 to 1914 and Dundee was the longest-lasting whaling port in Britain.
"Over 100 vessels and thousands of men and women were involved in the industry for more than 160 years. It gave employment to thousands of people and drove the economy of the whole city.
"But in the early 19th century two things happened: the whale started to become scarce in the Arctic and the jute industry which had used whale oil for softening the fibres turned to cheaper oils."
Some of the ships' captains became well known, including Captain William Adams, who sailed further north than any other Dundee whaling master and Captain Harry McKay of Terra Nova and rescuer of the trapped Discovery in 1903.
The poignant dedication at the beginning of the book says it all: "This book is dedicated to the memory of all the Dundee men who sailed to the whaling and to the women who waited for them."
Malcolm's latest project is a book on crime in Aberdeen, due to be published next April. However, he is very tempted to also explore the history of whaling in Fife and Leith.
"I'll carry on researching and just see what happens," he smiles.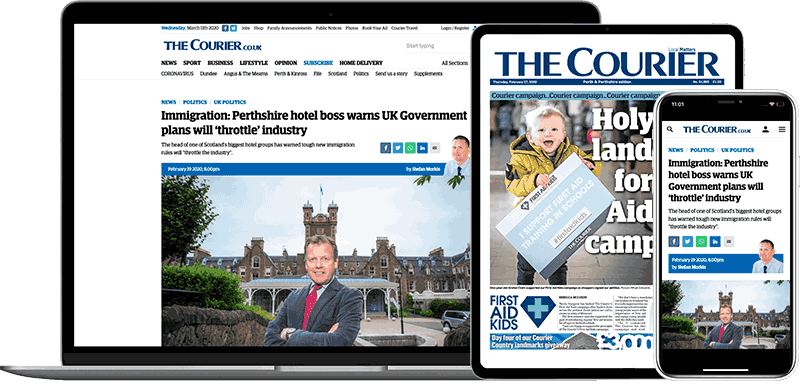 Help support quality local journalism … become a digital subscriber to The Courier
For as little as £5.99 a month you can access all of our content, including Premium articles.
Subscribe