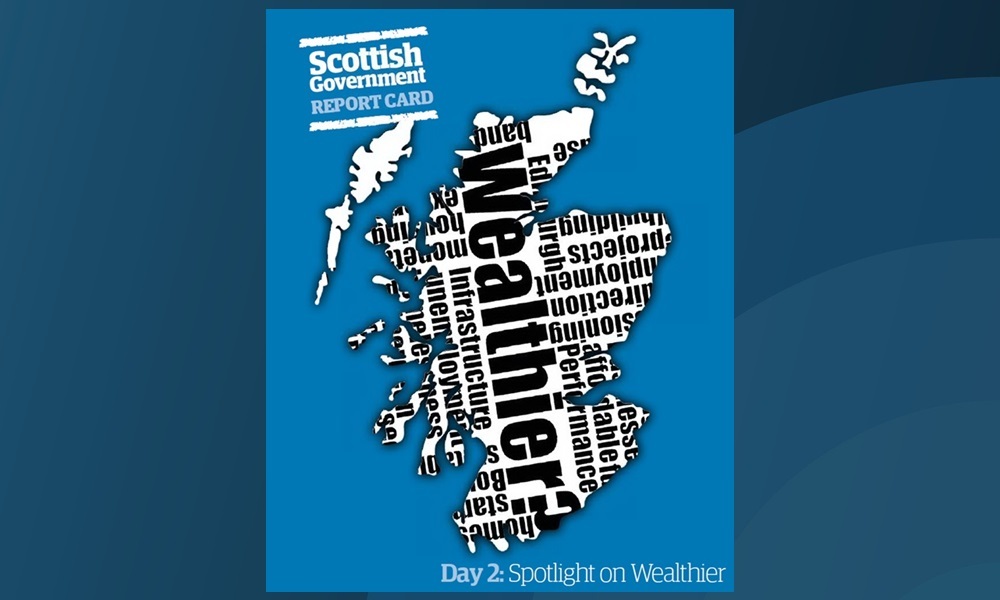 Scots' wages have not risen in line with inflation since the SNP came to power, it can be revealed.
Analysis for The Courier's in-depth report card on the current Scottish Government's record found that, although people are being paid more north of the border than almost anywhere else in the UK, the cost of living has gone up faster than earnings.
Median full-time gross weekly earnings in Scotland rose from £484.50 in 2011 to £527 in 2014. If wages had risen in line with inflation they would actually have gone up by £53.72 to £538.22.
Scottish Labour's deputy leader Alex Rowley said: "There is no future for Scotland as a low wage, low skill economy. That is why Labour would use the powers to invest in education.
"Since coming to power the SNP government has cut the education and skills budget by 10%."
Data from the Survey of Earnings also revealed that wages in the south east, east, West Midlands, north east of England and Northern Ireland are all increasing more quickly than north of the border.
Scotland has the third highest average pay packet per week, however, with only London and the south east receiving more.
There is also a significant cost of living difference between the top three areas, with Scotland being much cheaper.
An SNP spokesman said: "These figures show Scotland has the highest earnings per head outside London and the south-east, in line with the fact that overall wealth per head in Scotland is highest in the UK outside of these two other regions. "The SNP Government is also boosting incomes through our support for the living wage while in addition we are helping household budgets through policies like free prescriptions, free university tuition and the council tax freeze, which has saved the average Band D home around £1,500 since 2008."
Scottish Liberal Democrat leader Willie Rennie said: "We want more people employed in higher quality jobs. That's why investing in skills is so important."
Scottish Conservative Alex Johnstone said: "This shows Scotland performs reasonably well when it comes to wages, but that there's still more to do."
* Wealthier? For the second part of our in-depth study of the Scottish Government's performance, see Tuesday's Courier