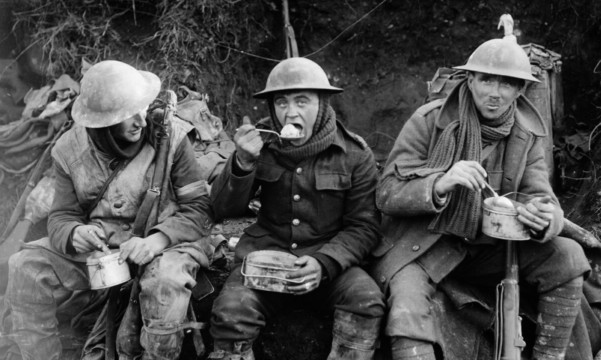 The stories of eight million First World War soldiers are to be published online to mark the centenary of the war's outbreak.
The Imperial War Museum is working with Dundee technology firm brightsolid to create an interactive digital project called Lives of the First World War.
It will tell the story of the men and women who served in uniform and worked on the Home Front by bringing together records from museums, libraries, archives and family collections across the world.
The platform will go live later this year, in time for the start of centenary commemorations from summer 2014.
Chris van der Kuyl, chief executive of brightsolid, said members of the public would be able to help build on the stories.
Lives of the First World War from Imperial War Museums on Vimeo.
He said: "I am sure that, as the centenary approaches, members of the public will deepen these stories by uploading their own content in order to create a rich narrative tapestry for every man or woman whose life was shaped by the war.
"The UK has an incalculable wealth of historical archives. Institutions like the war museum are world leaders in making those records available online to millions of people worldwide. We are only beginning to realise the cultural potential of these archives."
Diane Lees, director-general of Imperial War Museums, added: "The museum was established while the First World War was still being fought to ensure future generations would understand the causes and consequences of the war.
"Now that the First World War is outside living memory, we are the voice of those veterans and the custodians of their stories which we can now tell."
Further information can be found at www.livesofthefirstworldwar.org.