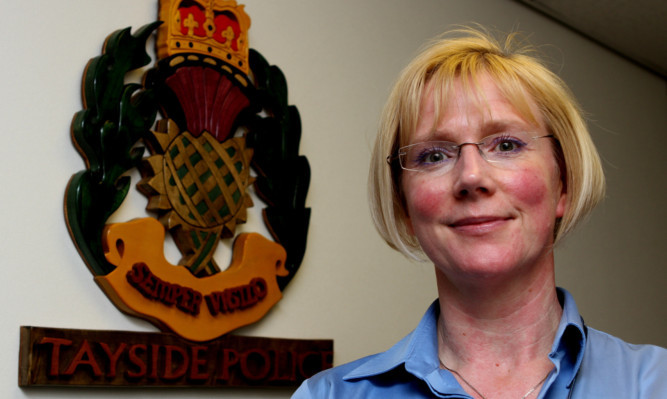 A NUMBER of Scottish police chiefs, including Tayside Chief Constable Justine Curran, will continue to collect their salaries despite having no forces to lead.
Ms Curran will receive her salary of £124,000 for another four years, even though she will no longer be in charge of a force and does not yet have a job with the new single Scottish or any other police force.
Her guaranteed £500,000 in wages without yet having any work to do was criticised by Scottish Conservative justice spokesman David McLetchie.
"One has to question why it is that senior police officers would be given such extended contracts," he said.
"That does not represent best value for the taxpayer, as we see in this case, and one-year rolling contracts would be more than sufficient."
Ms Curran (45) declined to be interviewed but Jimmy Black, convener of Tayside Joint Police Board, said he would be surprised if she did not secure a high-level policing post elsewhere in the UK.
Tayside's first female chief constable was appointed in 2010 when the debate was already under way about creating a single Scottish force on a contract running until 2017.
Ms Curran, along with all other serving police officers north of the border, will transfer on April 1 to the new centrally-funded Police Service of Scotland, which is being created by amalgamating the eight existing forces.
For more on this story, see Thursday's Courier or try our new digital edition.