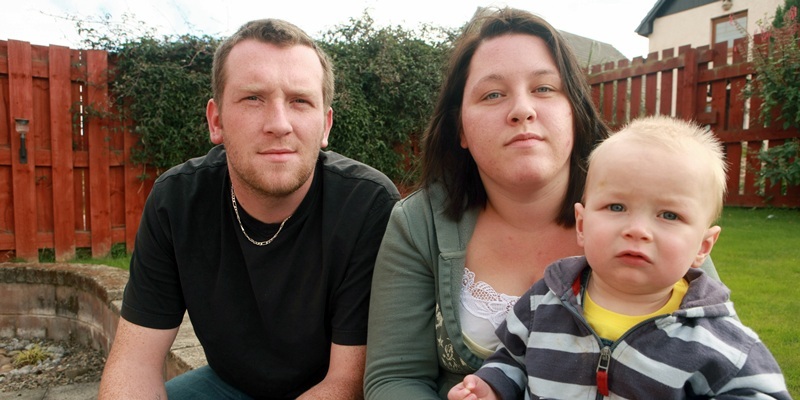 A two-year project aimed at tackling the scourge of young persons' homelessness is to be piloted in Angus.
Councillors have approved the scheme after Angus officials drew up a blueprint for addressing wide-ranging issues surrounding homelessness, including the absence of a systematic response for young people over the age of 16.
Officials said that while regulations relating to looked after children were aimed at ensuring that group did not enter the homelessness system, for others who find life at home difficult there may be no other option.
"Like many local authorities, Angus Council has seen an increase in the number of vulnerable young people who present as homeless," said a report to councillors.The two-year pilot will be based at Arbroath ACCESS Office, a one-door approach that the authority believes will "allow the necessary expertise in a single location to target the service at young people.""Models of housing and support are limited with one supported accommodation project at North Grimsby, Arbroath."
It revealed that from April to December last year, 36% (289) of all homeless applications were from young people between 16 and 24 years of age.
"The housing outcomes for vulnerable young people are often negative," added the document.
"In addition to the human cost, a significant amount of council staff time and money is tied up in having to deal with neighbour issues, vandalism and repairs as a consequence of failed tenancies.
"Assessment data shows that many young people do not have the maturity and skills to manage their tenancy."
Officials said an upgrade project at Angus homeless accommodation in Queen's Close, Montrose, had presented the authority with an opportunity to examine a number of possibilities for the future.
"Notwithstanding the fact there is a degree of community concern about the siting of the unit, the refurbishment period has shown the council has been able to meet its needs for temporary accommodation through better support for clients and avoiding the use of temporary accommodation," the report added.
The new emphasis will be on sustainable solutions.
"Where there has been a breakdown in relationships, the project will offer mediation to resolve differences, refer on for specialist assessments or support and, in exceptional circumstances, put in place a plan with the family to allow the young person to leave the family home in a planned manner when the young person can demonstrate they have the necessary skills and maturity to manage their own tenancy.
"There are separate systems in place to address the needs of care leavers and while this project is not intended to tackle the housing and support needs of such young people, the service would still be open to this vulnerable group if the exiting processes had not been able to adequately meet their housing needs."
Photo used under a Creative Commons licence courtesy of Flickr user pedrosimoes.